Memvu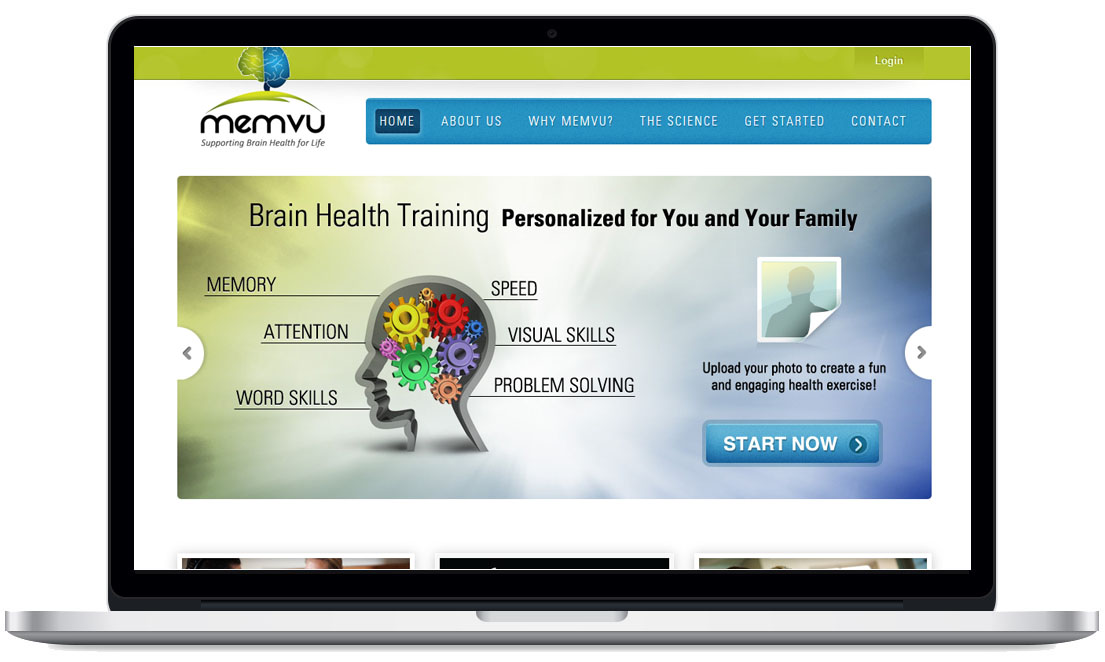 About Client
Memvu is one of the established firms focused on cognitive health and engagement with the use of personal images, videos, and music sharing on the online social platforms. The firm is on the mission to serve the senior citizens who are facing mental health issues thereby helping them to improve brain health.
Business Challenges
Developing native mobile app for healthcare providers and patients' family member
Subscription management for healthcare providers
Patient's activity and progress report
Making website feature rich
Designing and implementing responsive theme
Developing games and its various levels for patients
Subscription payment module
Solution
Mango IT Solution's PHP developers developed this solution that enables healthcare providers like Franchise, organization, care taker providers to connect securely and intuitively with their patients and patients' family members. This development includes responsive theme development, specific activity center for each patient, creating games for patients that are compatible for desktop and iPad, reporting system to see patients progress and billing system at all providers' level with reporting. Developer team also designed native mobile app (iPhone and Android) for healthcare providers and patients' family members. This app allows family member and care taker to have flawless communication anytime.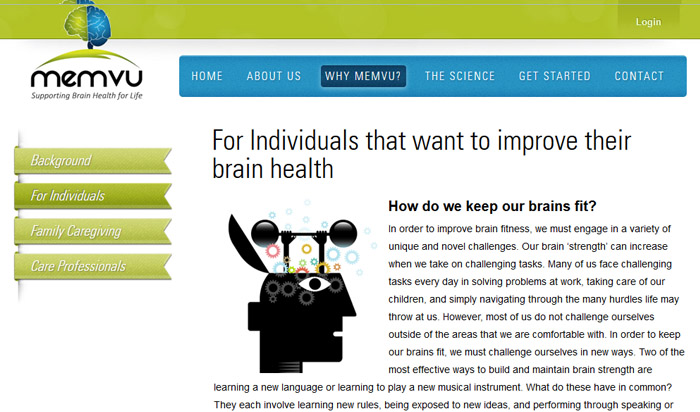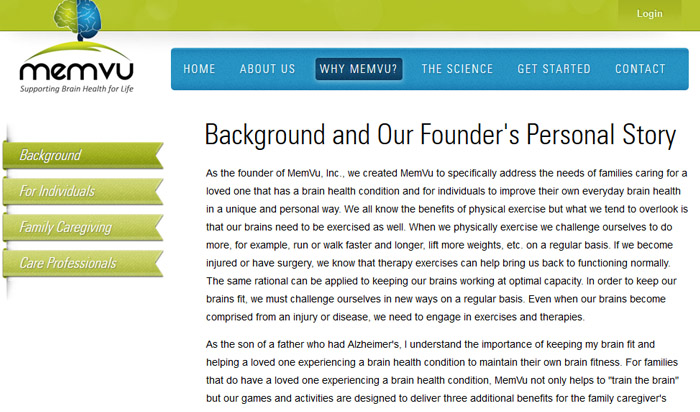 Business Benefits
Bridging communication gap of healthcare providers and patients' family members
Desktop and iPad devices friendly games ensure patients' engaging experience
Activity centre creation to invite players to engage in brain health related activities
Effective management of healthcare providers subscription
Generating bills and their reports for all levels of healthcare providers
Seamless integration of stripe subscription payment module
Stripe API integration
Dedicated activity center for each patient ease in assigning games and tracking progress