Protein Munchies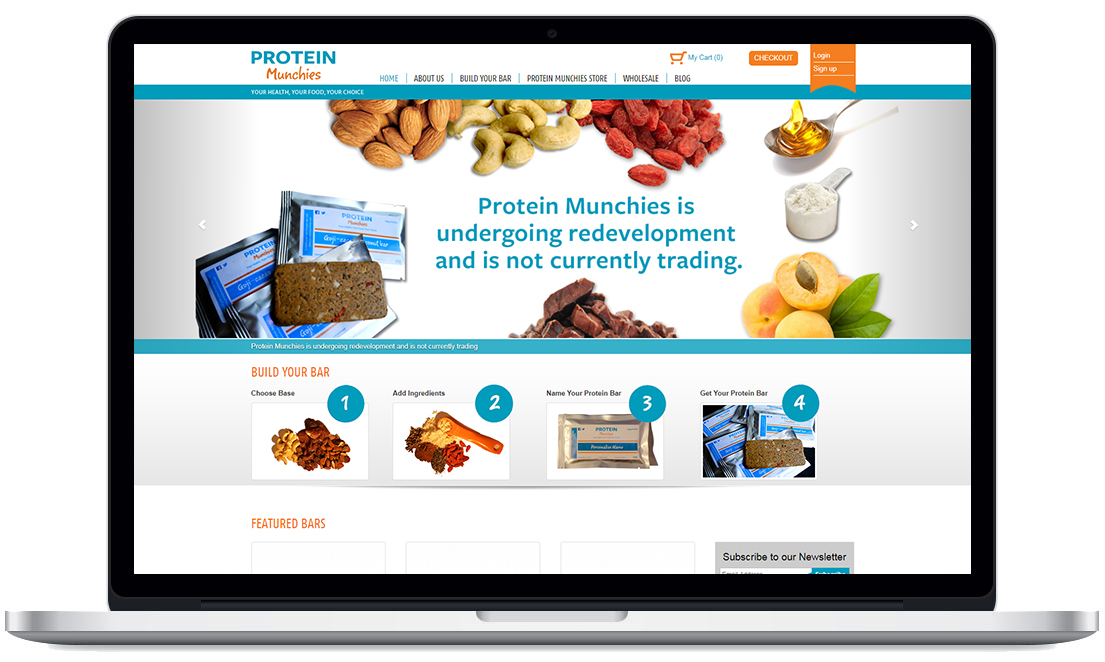 About Client
Protein Munchies is an eCommerce website offering customized nutritional bars. Users can select the base for the bar and top it up with the ingredients of their choice. Users are also guided on the best possible ingredients and its nutritional value to enrich their bar.
Business Challenges
Customize nutritional bars creating functionality
Subscription to re-order customized bar over a fixed interval
Nutritional value calculator
Solution
Protein Munchies had an amazing idea of creating an eCommerce website that allows customer to create custom protein bars. This was an exciting opportunity for Mango IT Solutions to create and develop this new idea based website. Calculating nutritional value while creating custom protein bar, was one of the amazing features that we have built for them. Other modules that we have worked on subscription management to order your custom protein bar on a set frequency, replace the order with new products and wholesales management.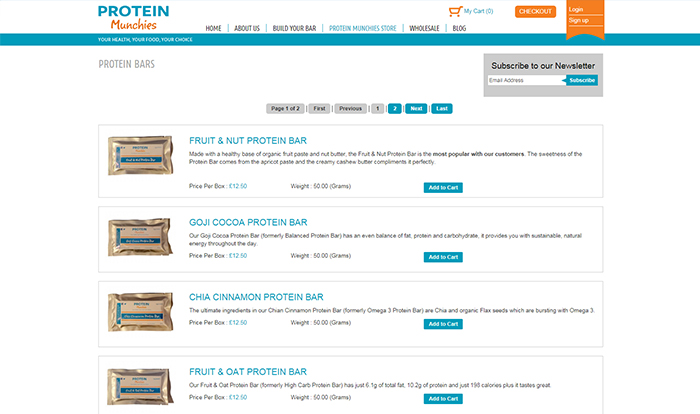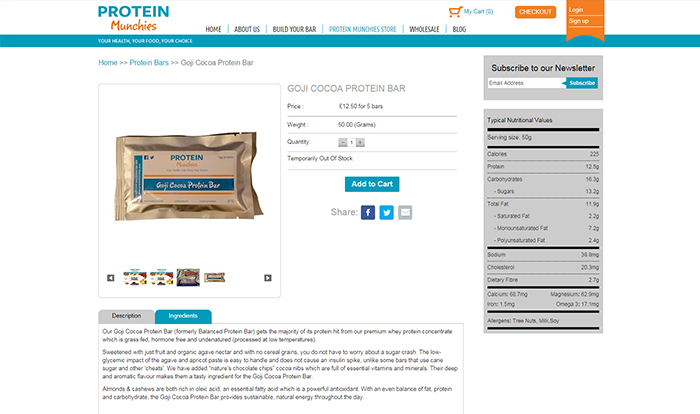 Business Benefits
Intuitive and engaging process to create custom protein munches
Subscriber management module helps in managing customer efficiently
Create custom bar and save to wish list