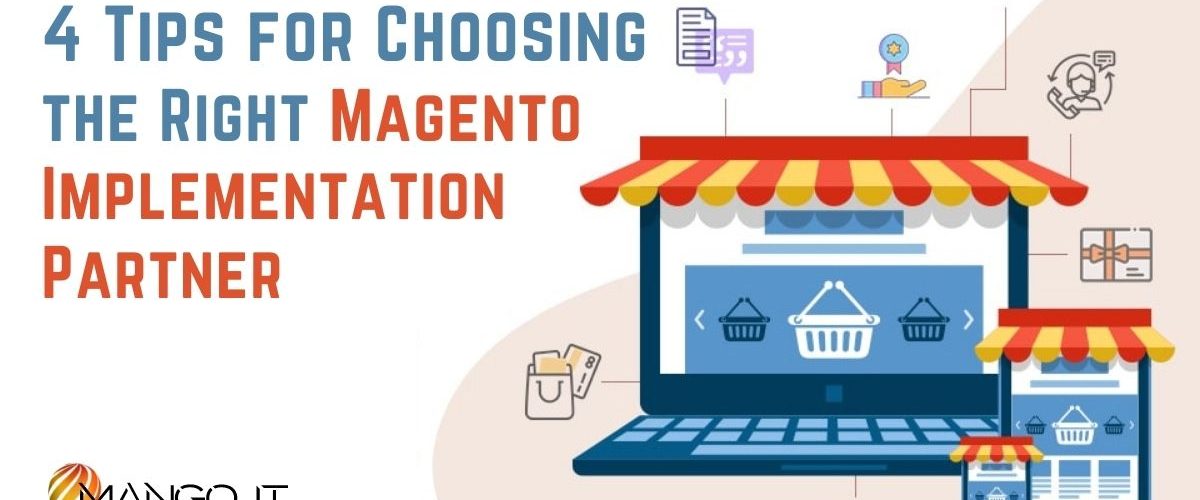 4 Tips for Choosing the Right Magento Implementation Partner
One industry that has grown at an unimaginable rate in the past few years is undoubtedly the eCommerce industry. It has already surpassed all the predictions for 2022 well before time. Apparently, there can't be any better time to venture into this massively growing and fascinating industry. Since you've landed on this page, I assume that you're already quite familiar with what Magento is all about. Because that's how to jump onto the second step looking out for the right Magento implementation partner, right?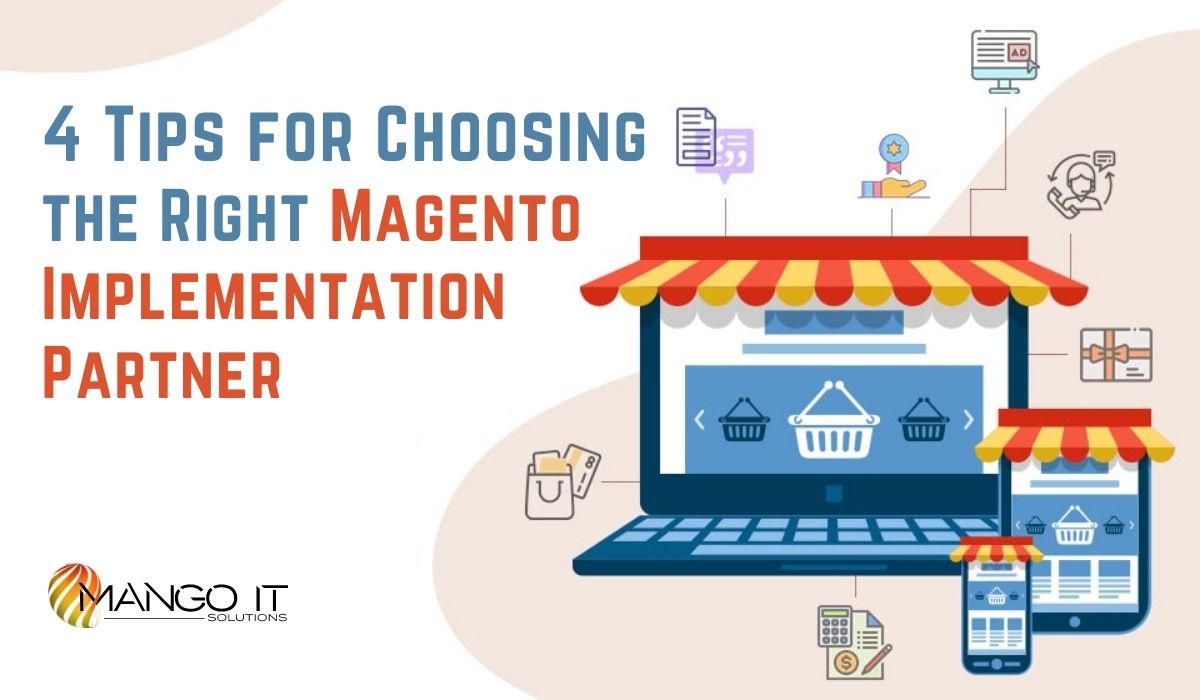 While you've already chosen Magento as your preferred eCommerce platform, you've put your faith in one of trusted platforms in the industry. Magento seems to be an ideal solution for building highly-capable and fully-functional online stores. It becomes critical to meet the diverse needs of your business and your customers.
And I assure you that your quest for a reliable Magento implementation partner will surely end by the time you reach the bottom of this page. So, let's begin this not so brief journey.
The Perfect Magento Implementation Partner
Are they officially Magento Certified? 
First things first. This is the first thing that should pop up in your mind when choosing a partner for your Magento adventure. It's something that can't be overlooked at any cost. The partner that you choose must be Magento certified no matter what. Given the fact that Magento is as complex as it gets, certification and experience must be considered precisely. This certification program is only for developers with a deep understanding of core Magento module development. It is the standard that developers must adhere to when creating applications on top of the Magento platform. If the partner you chose has this certification and fair amount of experience to go with it, then you've got the perfect one.  
The Portfolio Check
Although, the certification does not guarantee your partner's proficiency in first-hand experience in the field. The more experience your Magento implementation partner has, the better it is for your eCommerce venture. This is a crucial parameter for understanding the many complexities of the system. Prefer a partner who has delivered several similar projects. This is because knowledge on how to get your website noticed and an interface that is in-sync with the customer needs can only be accumulated through their understanding of the industry. To accumulate this information, you gotta do some decent research. Research that goes beyond what they have to show. Try to get in touch with a few of their clients to understand the post project delivery assistance. 
Can they help you beat the competition?
Having said that the eCommerce industry is growing beyond imaginations, it offers equally fierce competition for businesses. This surely might be the best time to enter this space but can be the hardest as well. So, while hunting for your perfect Magento implementation partner, you gotta look beyond just the capability and experiences. Your chosen Magento partner must share the same values as your business and help deliver the best out of your business vision. Your partner must help you beat the heat of the competition that the eCommerce industry has to offer. The idea should be to build a data-driven, customer-focused business powered by a revolutionary technical solution. And there you go, you will eventually steal the spotlight in the eCommerce industry. 
Are they making you future-ready?
While many of the businesses around commit the mistake of getting their immediate needs fulfilled, you must rather focus on your long term goals. Success of your eCommerce store is not limited to having a functional website, but also to have back-end applications integrated in order to operate your multi-channel environment efficiently. Because having a robust omnichannel presence is the key to make it big in the eCommerce industry. Choose a partner who understands that your eCommerce store is only a component of your overall selling strategy; how well it fits into your environment is more important.
EndNote
While you've already made a fine decision of choosing Magento as your preferred platform for your eCommerce venture, choosing the right Magento implementation partner is even more critical. The right partner will decide whether you make it big in this hotly contested industry. The right Magento partner will not only customize your eCommerce store according to your needs, but also provide support, design, hosting, system integration, and much more. Do your due diligence, make sure you have a plan in place, always ask the right questions, and always look at the bigger picture. With the right Magento partner, you will surely get things rolling in the eCommerce industry.