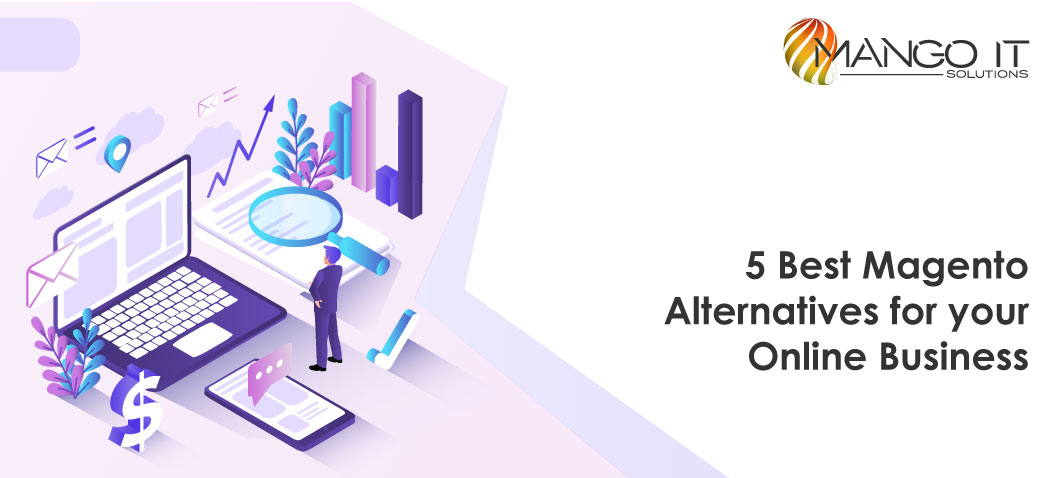 5 Best Magento Alternatives for 2021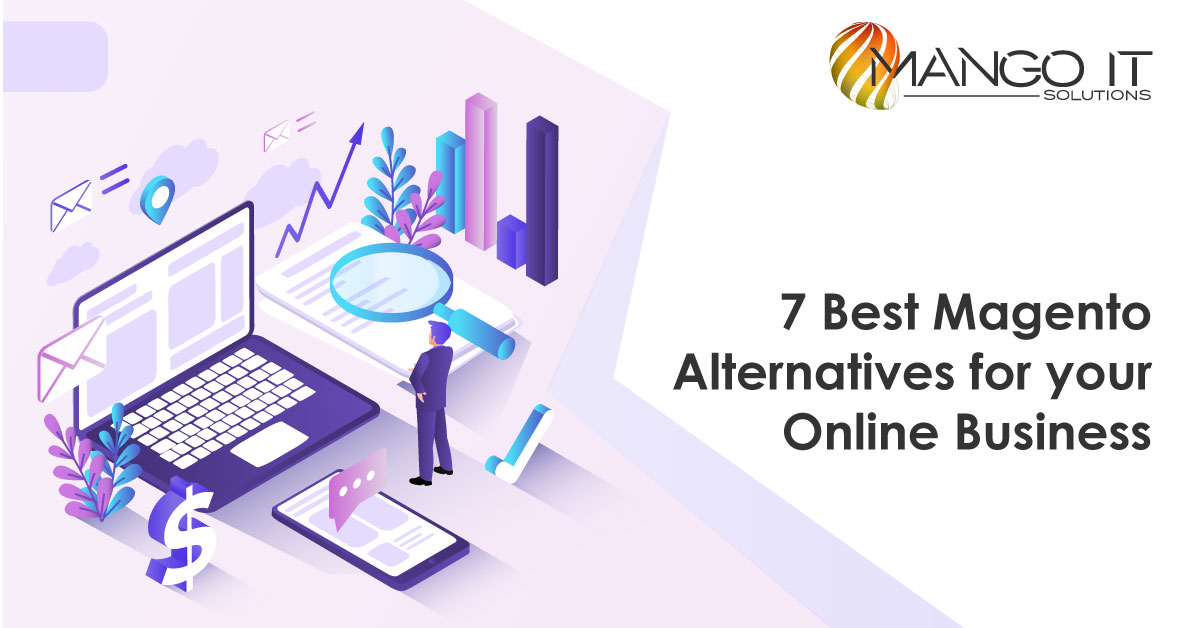 Magento is widely known as one of the most popular open-source platforms. According to data provided by Magento, there are more than 250,000 merchants worldwide using this platform.
There's no denying that Magneto is one of the most widely used eCommerce platforms in the world right now, but it is also true that it is not fit for every business. Although the platform allows customization, it can be complicated to update quickly in order to stay competitive. In this blog, we will look at some of the alternatives of Magento you might want to consider.
Shopify
Shopify is an excellent platform for those who want to get started quickly in the diverse field of e-commerce. It is a perfect Magento alternative that balances the convenience and control over setting up your first product's website. What you get is instant access to easy-to-use web tools that allow you to build your site in a single click. An easy-to-use drag and drop development feature ensures that a person without IT experience is able to do it. However, despite its enormous amount of applications, plug-ins, extensions, and fantastic customer support base, Shopify's functionality is limited to the platform. You don't have many options with regard to expanding your website's customizability, giving you less control over your site than open-source Magento competitors can provide.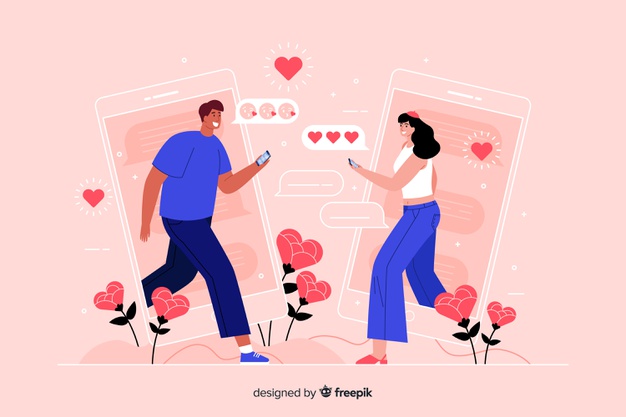 Bigcommerce
This hosted shopping cart platform is one of the biggest Magento competitors and a direct alternative to Shopify. The only reason why Bigcommerce is falling behind Shopify in popularity is its limited set of features and design templates. One significant benefit of using Bigcommerce is an extensive set of how-tos and guidelines that help you develop your store's web page. Bigcommerce is a closed source (proprietary) solution that offers high security and hassle-free setup, while at the same time putting a hefty price tag on it for a starting business owner.
Virto Commerce
Virto Commerce is a unique open-source platform that allows you to quickly set up your website and start selling products or services in no time. It is based on a .NET 4.6 framework and uses cutting-edge web technologies such as AngularJS, Liquid and many others. Just like Magento, it markets itself as both a small-business and an enterprise-level e-commerce solution. By using Virto Commerce as an alternative to Magento, you can enjoy its open-source and agile features that enable you to achieve maximum customer satisfaction. Take advantage of Virto Commerce's practices and start selling beyond your business hours. We consider this platform to be the most suited for large and small businesses alike out of all the alternatives to Magento.
WordPress + WooCommerce
WordPress is one of the largest players in the website building market. When paired with WooCommerce, it becomes one of the major Magento alternatives in the field of e-commerce. The difference between Shopify and Bigcommerce lies in the fact that it is an open-source solution. If you possess enough programming knowledge, you can turn your shop into a powerful selling platform that can be hosted anywhere. WooCommerce is pretty big: almost 1/3 of online stores are built with this platform. It is valued across users for its clear product presentation, with zoomed pictures, gallery pictures, and photos.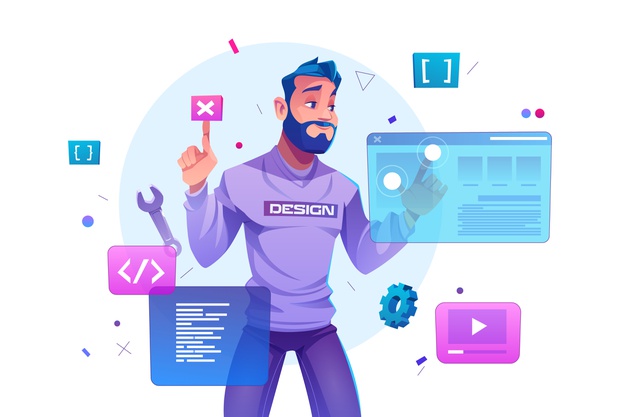 Wix
Just like WordPress, Wix delivers an incredible website builder that can be used for free. In recent years, they promoted themselves as an e-commerce platform, becoming one of the great alternatives to Magento in the field. It is especially useful for small businesses and for those who are going to create websites in the following niches: design, photography, restaurant business, and music due to the abundance of specific tools to boost your website. Easily accessible dashboards and drag & drop solutions allow you to quickly send invoices, accept any orders or let the client place the bookings. integrate the e-commerce part into your website. With the last plan for $ 25/month, you get priority support for your website and get your website reviewed by a professional developer.