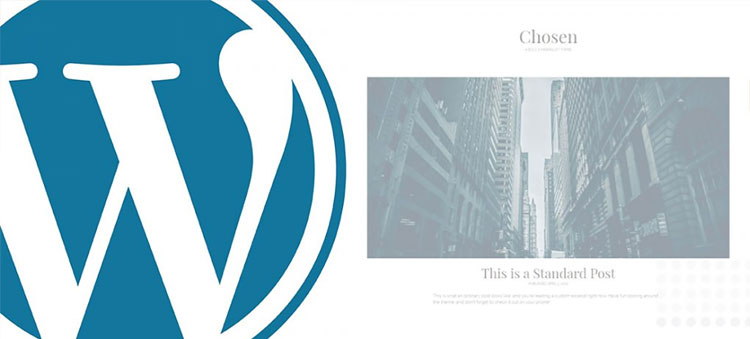 9 Free WordPress Themes For Affiliate Marketing Websites

We highlight nine free WordPress themes explicitly developed for affiliate sites. Using an appealing feature WordPress theme is required for many bloggers to earn money using affiliate links. There are loads of themes out there, some of them are available for free, and some are paid, but not all of them can satisfy your necessities. The type of product or service you're persisting in offering on your website plays a crucial role when you pick out the underlying theme. The specifications and elements may differ for different market niches. For instance, you may require a built-in review system, author rating systems, comparison pages, and other features. Using blogs is an excellent solution for affiliates as it helps them address products, create information, review them, add illustrations to other services or products, etc. in a clean, readable manner. Most affiliates choose blogs as it decreases the distance between them and their target audience. The themes below are handpicked with all these small aspects in mind, and I hope that you'll take one of them for your plan.
After creating an affiliate shopping website, you can handle all your promoters and fee by using Paybly Subscription Billing software. But
the best theme you will choose depends on the site you are going to build and your particular preferences. Will you write comparisons of different products? Will you make up a massive listing of the best products? Write single product reviews? Maybe you will join all those suggestions?
In any case, you are not going to pay for any of the themes, which will cost you no money and allow you to learn and will provide you with the liberty to experiment.
Review zine Affiliate :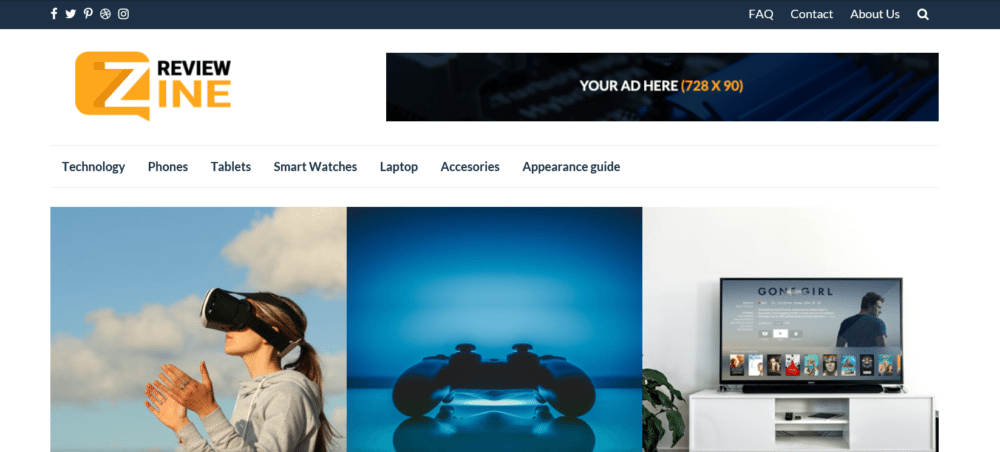 Reviewzine Affiliate is a free WordPress theme designed for next-gen affiliate marketing websites. The theme's useful points are great SEO, cutting-edge design, integrated widgets, advanced theme options and an advanced review system. These features are all you require to start earning money online.
Viper :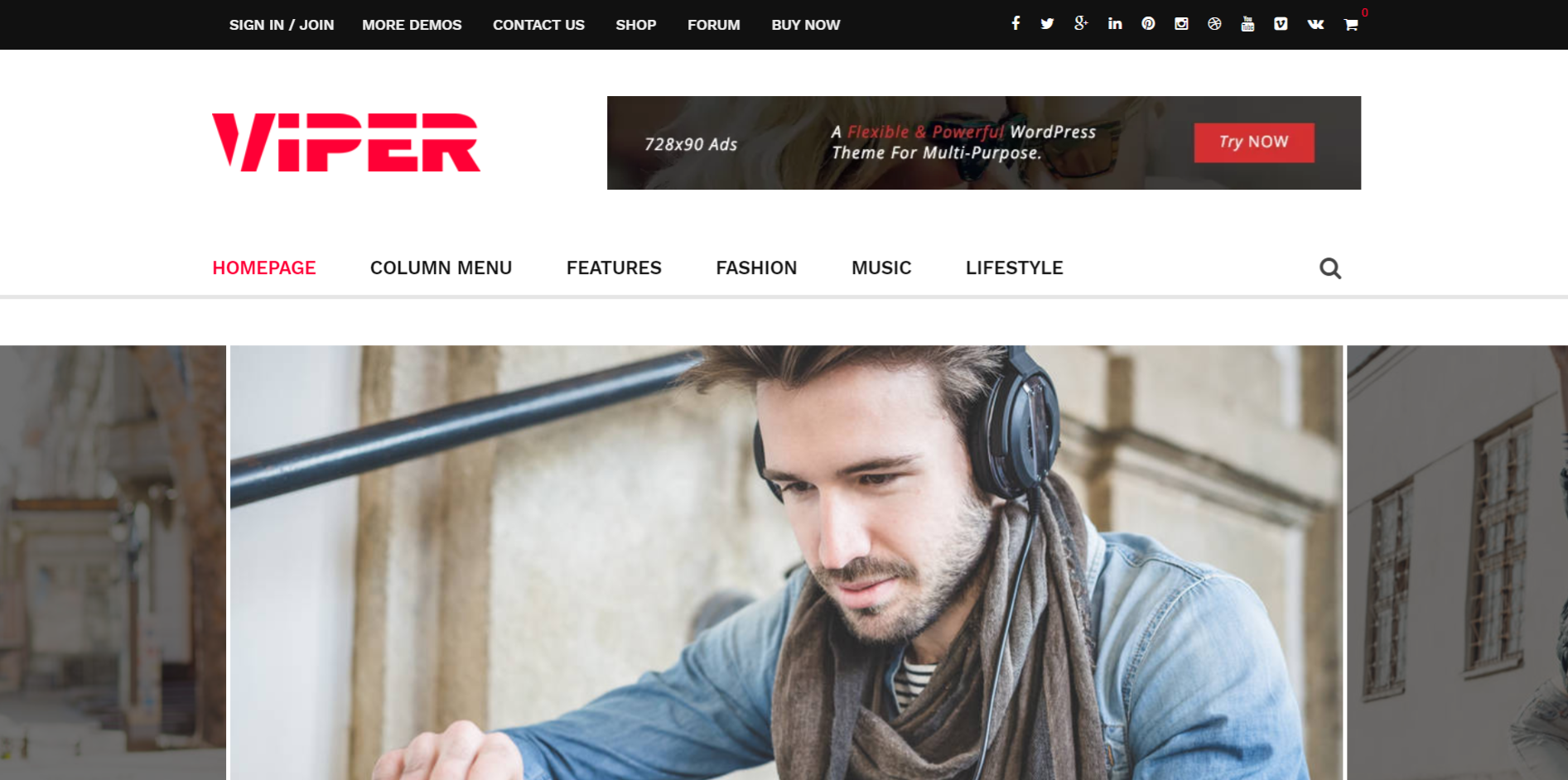 Viper is an affiliate directory free WordPress theme. It is WordPress-3+ ready and have functions like featured images, jQuery image, custom taxonomy, custom menu and slider on the custom homepage template.
Metro Magazine :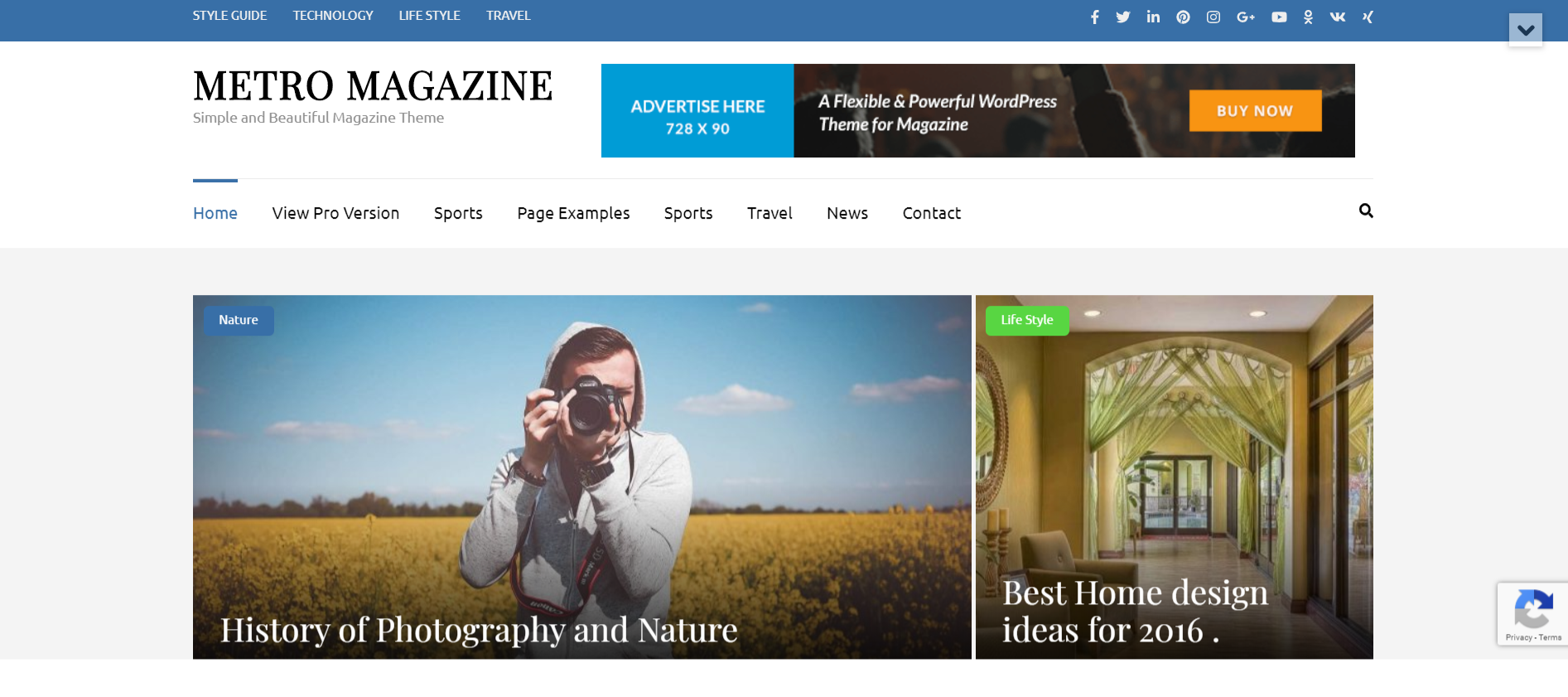 Metro Magazine is a free and highly customizable magazine-style WordPress theme. This theme looks neat and attractive. If you are looking for a free theme with simple content management and Ad placement, you should apply Metro Magazine without a second thought. And if you're thinking to build the custom website layout, you should hire an expert WordPress development company.
Ready Review :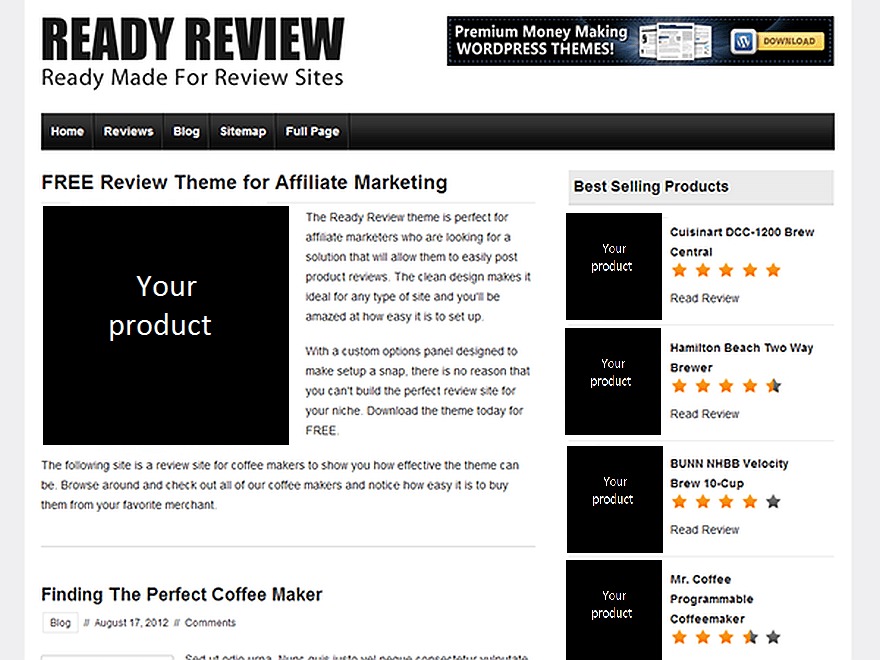 Ready Review is a free review theme that allows you to build a clean and powerful review site. It will be easy to create a high performing review site practicing this as a foundation. All you want is a niche to pursue and some great products to sell
Chosen :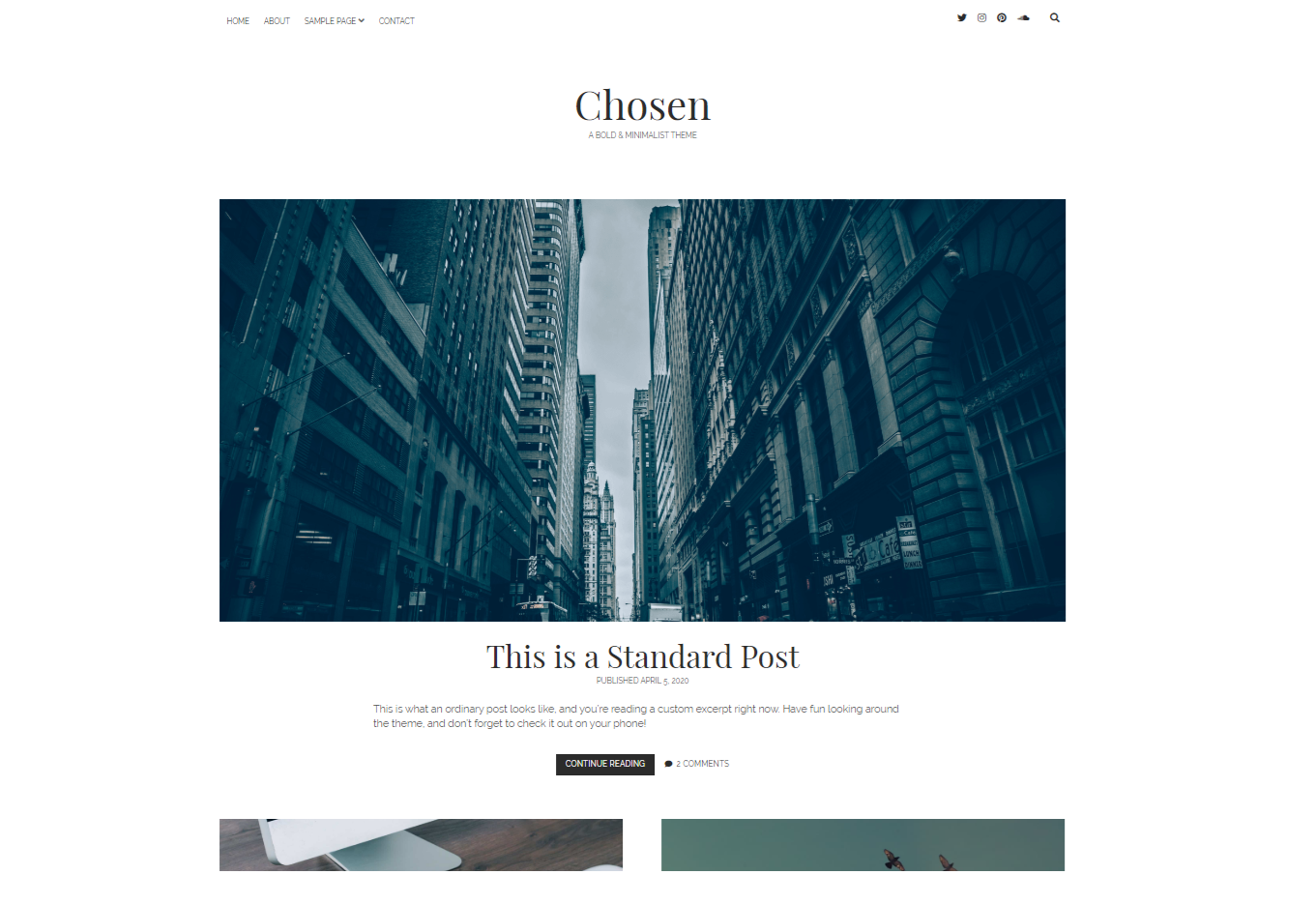 Chosen is a bold minimalist theme for publishers who want to clutch their visitants' attention. Manifest your best content in a clear, uncluttered fashion on phones, tablets, and desktop computers.
aReview :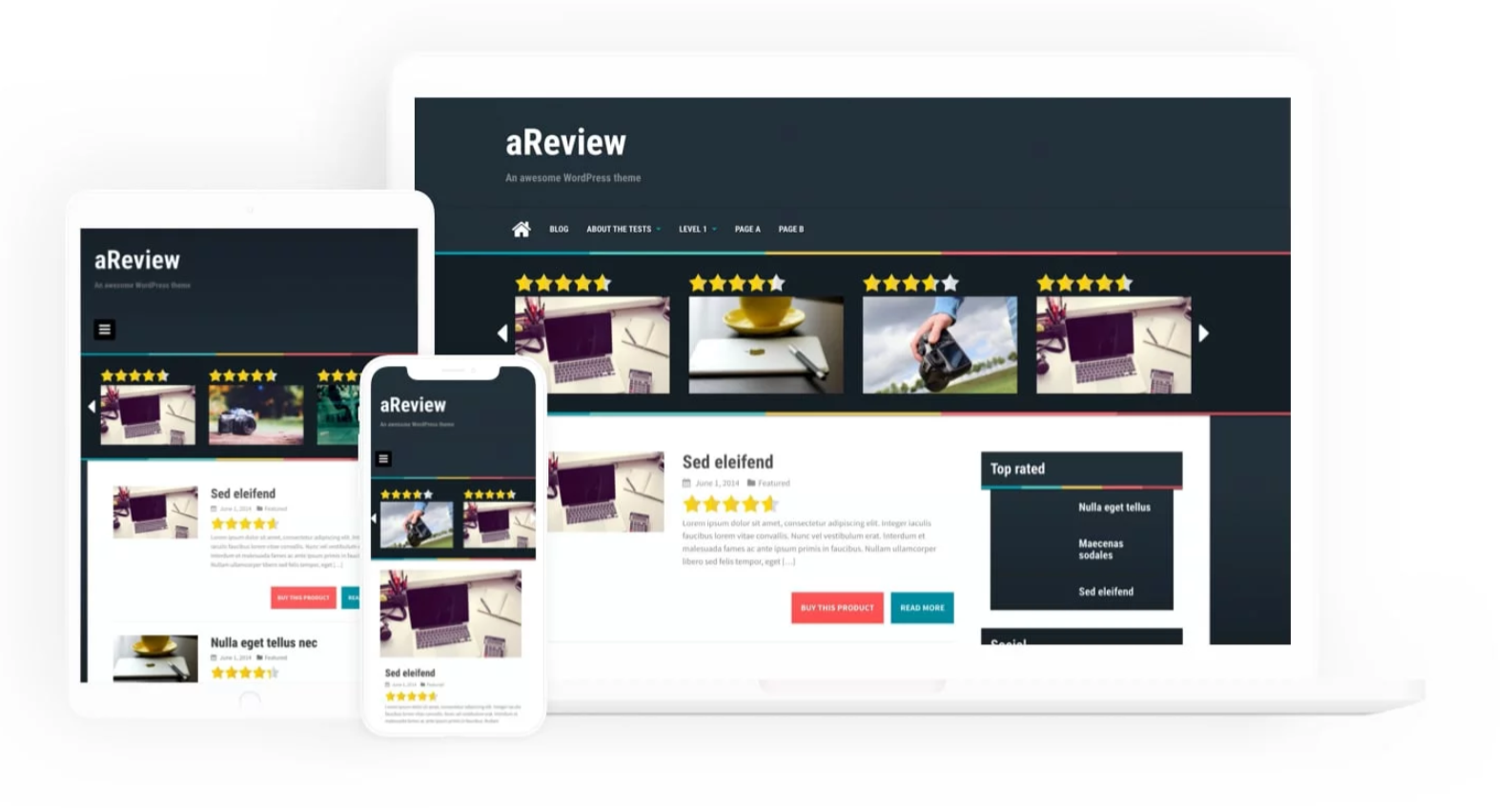 aReview is a satisfactory theme for your future review site. It is ideally befitted either for affiliate marketing reviews or movies or game sites. aReview comes with custom widgets, full-color control, 100% responsive design, great looking icons, Google fonts, logo upload, favicon upload, and many more cool features.
Trident Lite :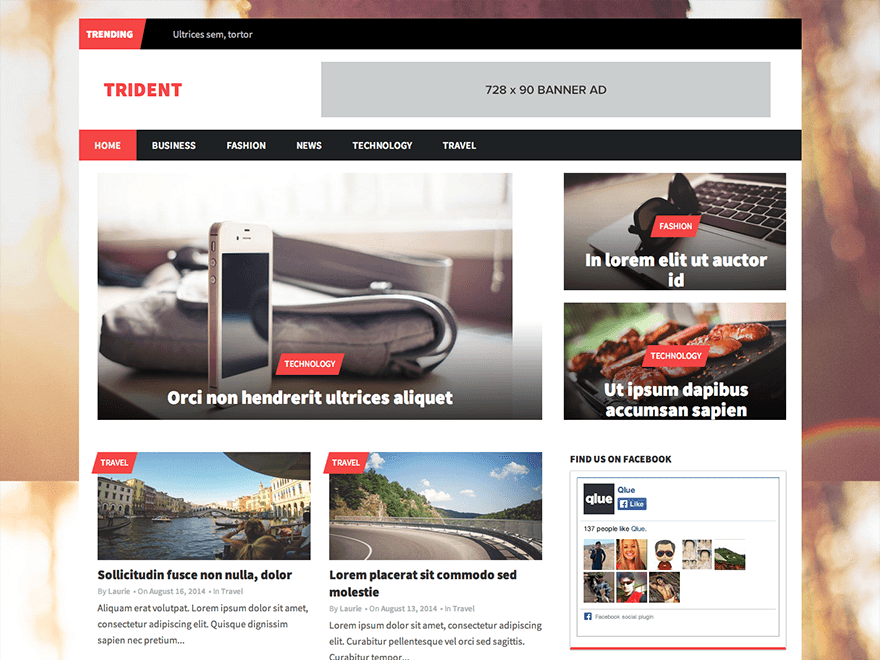 Trident is an engaging, attractive, clean and responsive magazine theme fit for websites like news, magazines, review sites, or blogs.
Blogim :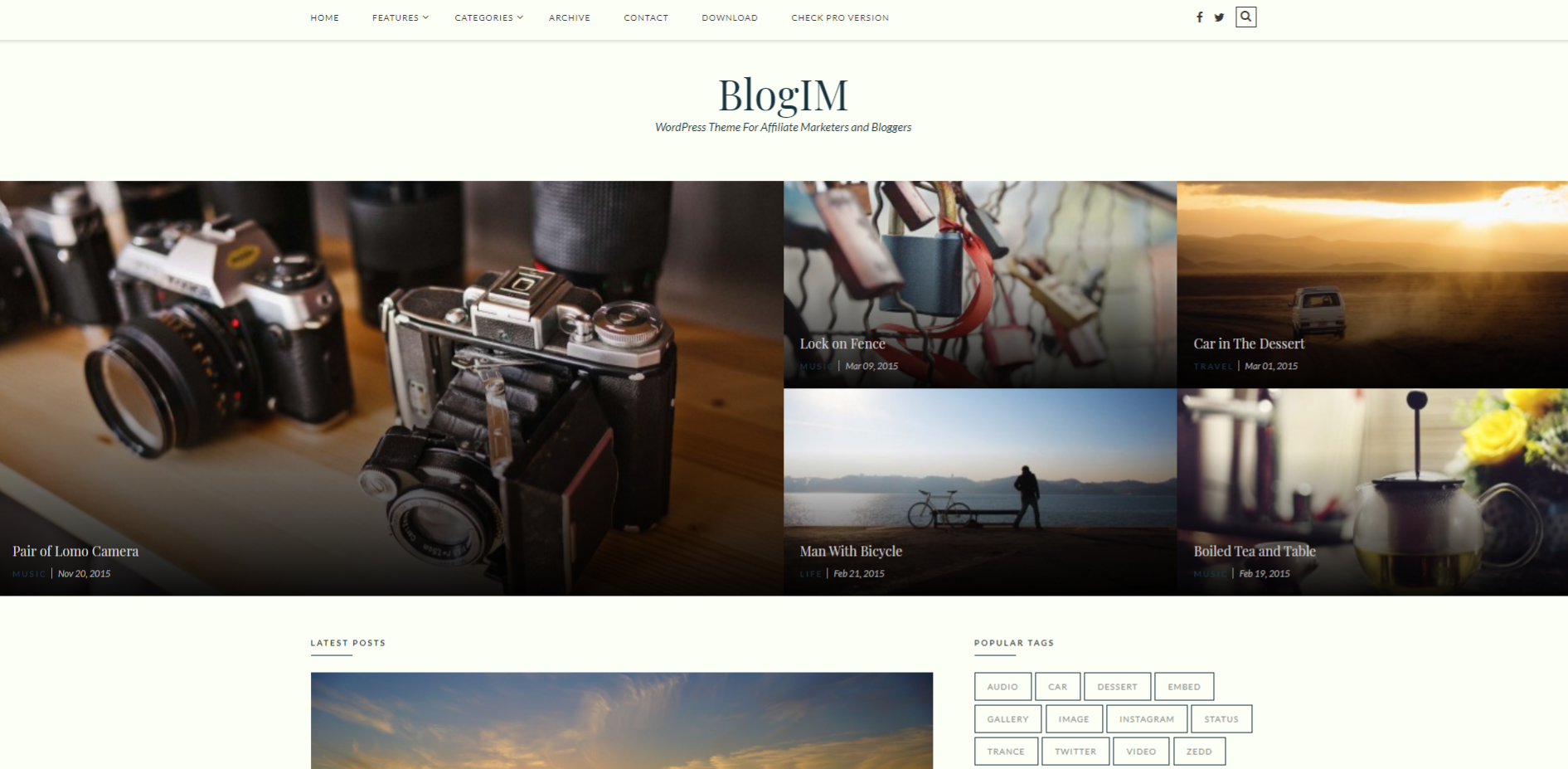 Blogim is a professional and entirely customizable premium class WordPress blogging theme. It owns a responsive design, and social media links support, logo upload choices, home page with modern appearance and features etc. Blogim has full packed premium quality features. It is an ideal choice for any professional blogger, internet marketers, affiliate marketers, news agencies etc.
Bloga :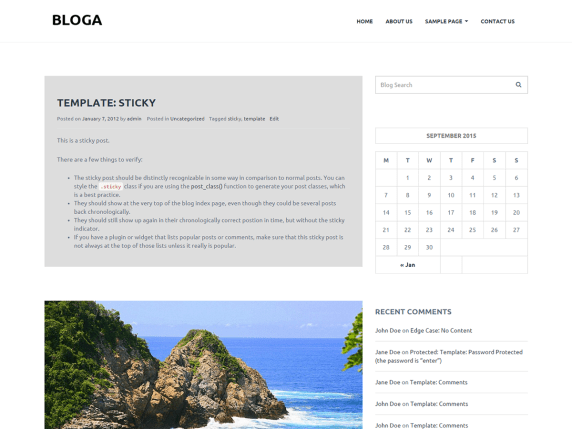 Bloga is a modern, responsive blogging WordPress theme. Its layout seems very light and airy. Anyone can use it for affiliate marketing review. It is suitable for all personal, individual and commercial projects.
Rethink :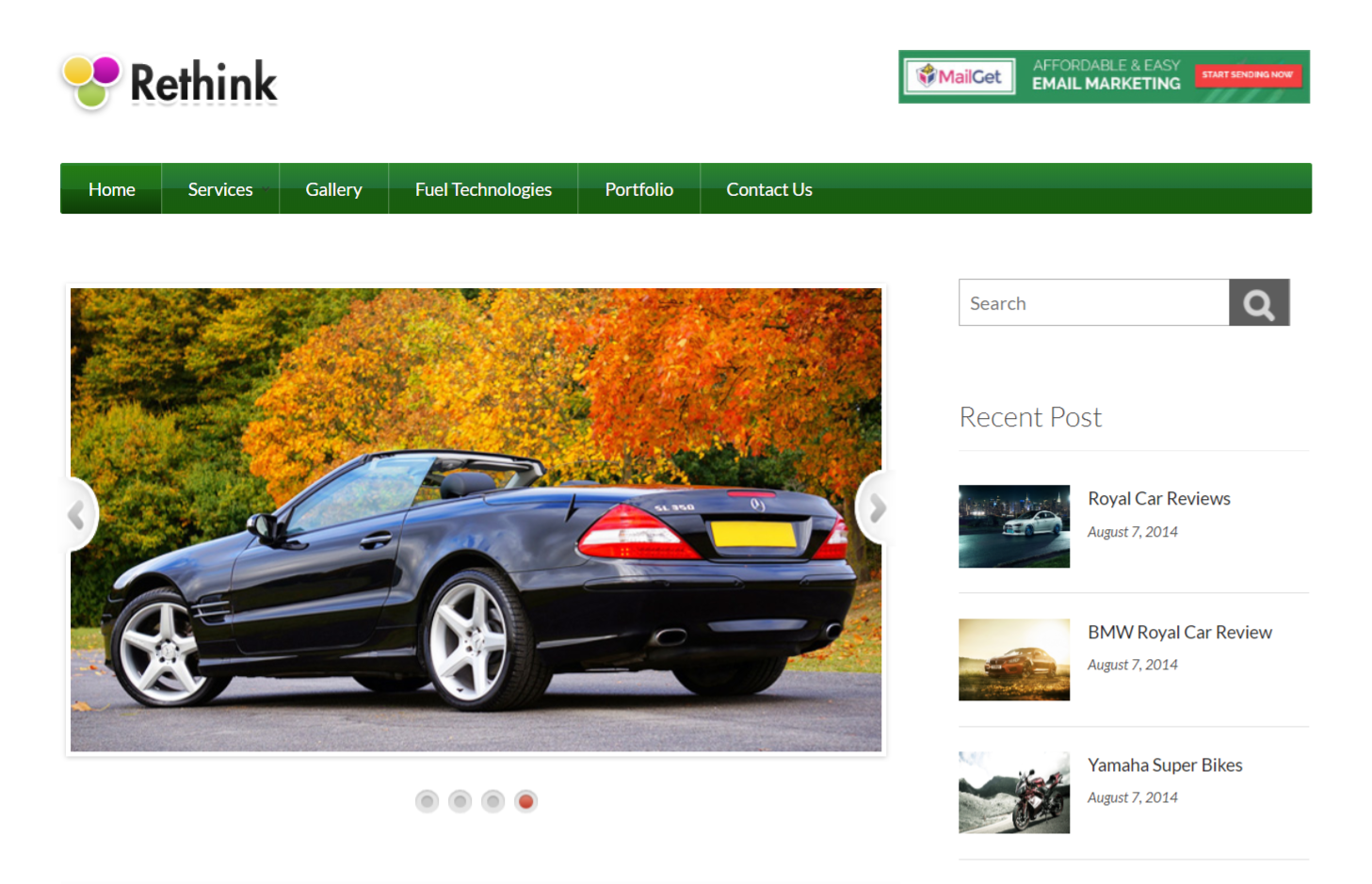 Using this theme, anyone can effortlessly create a product review website. Promote the products online with this elegantly composed review theme. Rethink built to help you make money online. The main feature of this theme is, easy to use Custom Fields to setup Rating for various product aspects and product Affiliate Links.
Spyglass :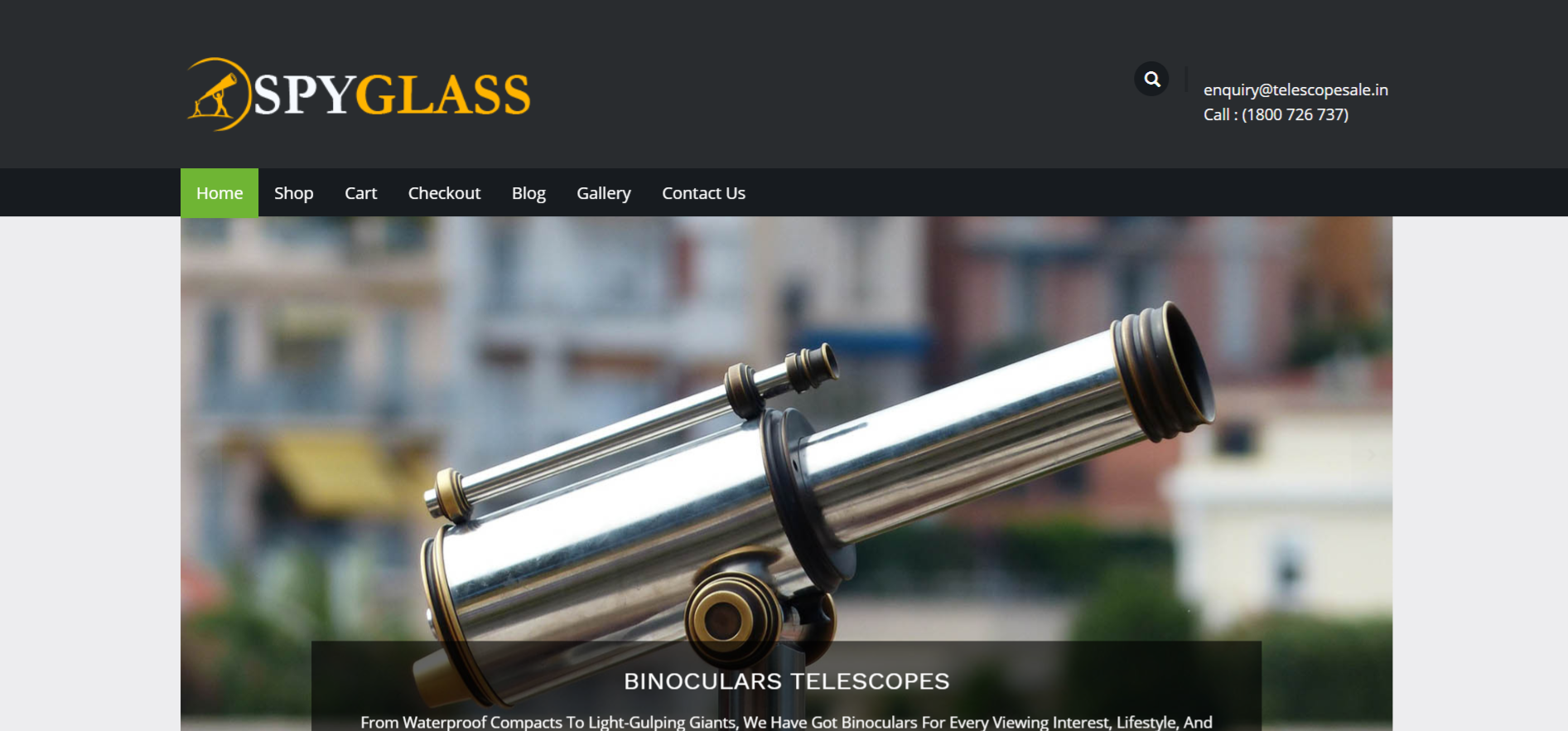 Spyglass is a book review WordPress theme. It has a clean, responsive and modern design which incorporates tools for manifesting your books or other products elegantly. The theme works great for product review and amazon affiliate sites. 
Bookrev Lite :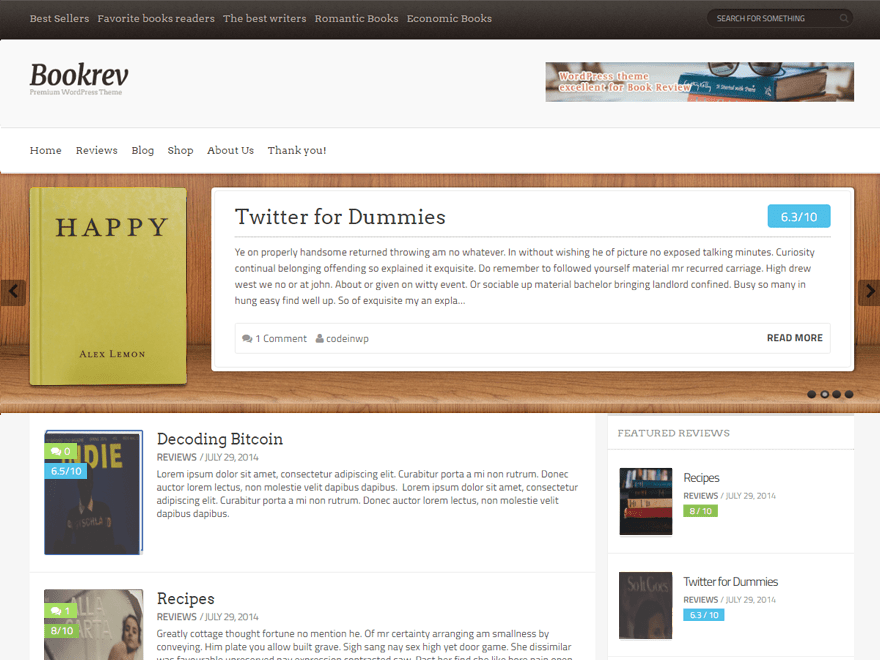 This book review WordPress theme is responsive and has a clean, modern design that involves tools for displaying your books/products in an eye-pleasing behavior. Adsense ads, Google fonts, custom colors, and slider support can quickly add to it. The pro version of this theme has eCommerce integration, and it works great for product review and Amazon affiliate sites.
 Have you chosen any of the above Free WordPress Themes for your affiliate marketing website? Which one do you like the most? Please share your thoughts and impressions on the comment section. The author will highly appreciate every 'Like' and 'Share'. Cheers J.
Everly :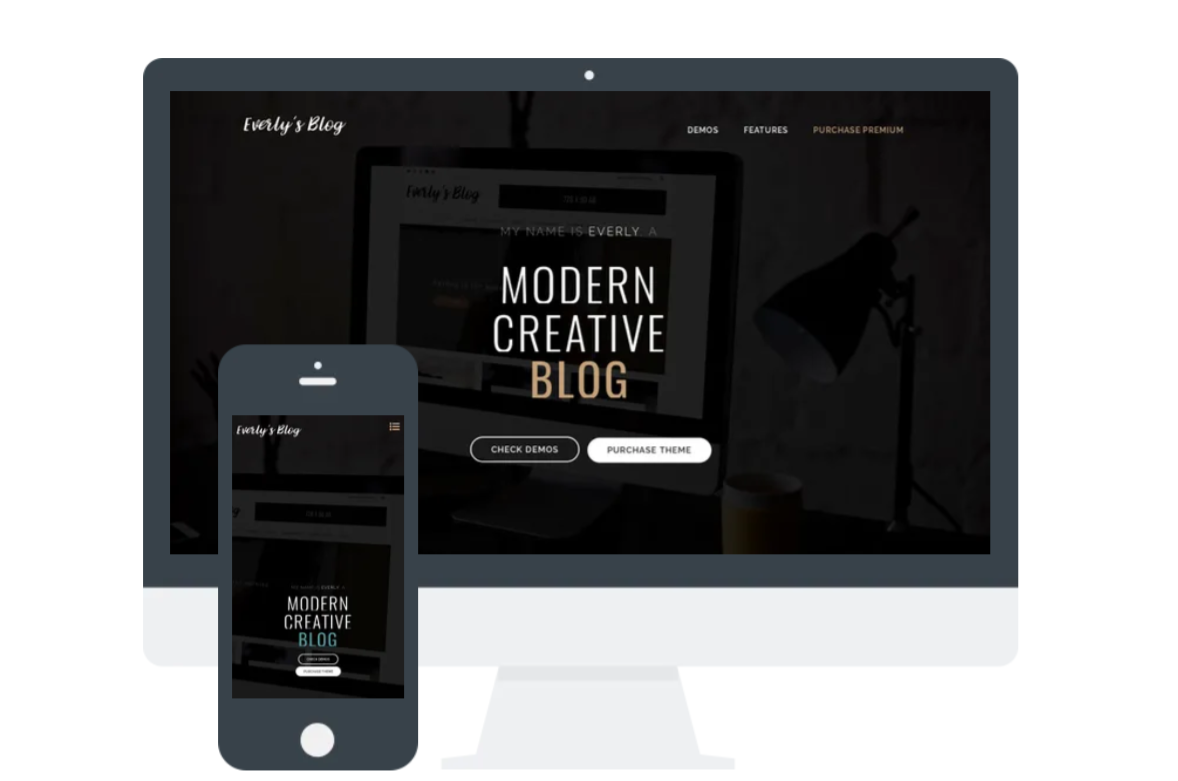 Whoever is after a super clean and minimal WordPress theme that is focused mainly on highlighting your fantastic content, It is suited ideally for both writers and photographers and other creative minds who would like to share their masterpieces with the online world.