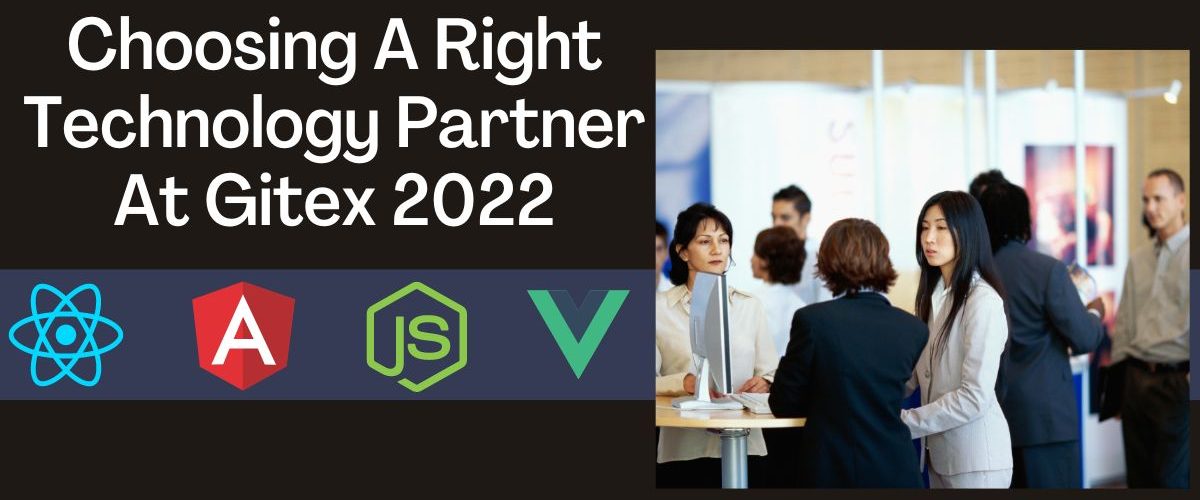 Choosing A Right Technology Partner At Gitex 2022
This year's biggest technological advancements will be on display at the GITEX GLOBAL 2022 tech showcase, which will feature 800 companies and 4000 exhibitors from 170 different nations. From October 10 to October 14, the event will be held in person at the Dubai World Trade Center in the United Arab Emirates. It will serve as a hub for connecting millions of businesses throughout the world. You will be walking alongside digital titans, imaginative start-ups, and revolutionary inventors thanks to 7 shows under one roof, conference programs with over 1000 expert speakers, 4000 exhibitors, and more than 200 government organizations from 170 countries.

Reasons to partner with MangoIT at GITEX
As a reputable web design firm and web development company, Mango IT Solutions has consistently produced excellence in providing the most economical services. We provide our partners first-rate services and advantages. We have a reputation for fostering enduring connections with both our partners and clients. You will receive the following benefits from working with us.
INCREDIBLE VALUE
Our great attitude toward work ethics ensures the best possible balance between quality and cost. Both a team for digital marketing services and a team for web design are housed within Mango IT Solutions. You also receive a team for web development that works in-house. These professionals have provided our partners from the USA, India, and other nations with outstanding and leading service.
COST-EFFECTIVE
As a web development firm, we can provide top-notch services thanks to the most cost-effective staff of web developers, designers, and digital marketers. With everything in one location, you can be guaranteed to receive personalized web design services that are both affordable and authentic. Your business aspirations can come true with the help of our incredibly economical web development services.
PERSON-TO-PERSON MEETINGS
Not all inquiries and discussions can be conducted over the phone or via video call. We are dedicated to providing you with the greatest support and in-person discussions of problems. Face-to-face conversations with our committed project manager will help you get your questions addressed and problems fixed. Call us right away, and we'll take care of everything for you.
RESOURCE-FOCUSED SOLUTIONS
We combine our own knowledge with the needs of the clients to create amazing web design solutions. Mango IT Solutions, a promising web development company in India, has a sizable clientele from nations across the world, including the USA, Germany, the UK, Italy, France, and others. We listen to our partners and clients as part of our client-focused approach to make sure that what is required is delivered.
EXPANDABLE AND FLEXIBLE SERVICES ​
When there is no work being done under an ongoing contract, why pay for the additional timeline? Choose the web development bundle that best meets your needs. With us, you receive flexible web design services without any additional contractual fees. Therefore, pay only for the services you use; make no further payments.
A REMARKABLE EXPERIENCE AND EXTRAORDINARY QUALITY
The greatest barrier to offshore outsourcing for the majority of US enterprises is quality. Mango IT solutions all inclusively guarantee complete customer satisfaction in order to allay that worry. We pledge to adhere to the highest standards of professionalism while completing assignments as promised.
CONTINUAL HELP AND MAINTENANCE
When you need us, our top-notch support staff is here to help. In addition to curating the best and most cutting-edge web design solutions, we also offer unrivaled assistance. We also provide the greatest digital marketing assistance and services. We have received the highest ratings for our services from our partners, clients, and customers in the USA, India, and other significant nations.
What makes MangoIT solutions the best option for your company?
We offer custom web design and development solutions for Startups, SBUs, and Enterprises, ranging from basic web designs, such as CMS and online store creation, to incredibly distinctive commercial website applications and design solutions.
We offer your company the most appealing, high-quality website development services that are also result-driven. We are able to provide top-notch services for the expansion of your organization because of our solid market leadership in web development services, from responsive website design to custom & web development.
Every area of open source development, e-commerce development, web application development, and mobile app development is where we work. Mango IT Solutions provide their customers with original ideas and tasteful designs, all at incredibly affordable prices.
If you want to use a website that is both attractive and effective to grow your business to new heights, don't wait more! A fantastic opportunity to select MangoIT as your partner is GITEX 2022.
The technologies we work on 
To keep you updated and upgraded, our team of talented engineers works on the most recent technology.
Python 
Around the world, MangoIT solutions is a well-known and respected provider of Python programming services. Hire a Python developer from us to obtain unrivaled development solutions, whether you're creating a website, app, or game.
Laravel 
The most reputable Laravel development firm, MangoIT Solutions, provided excellent Laravel projects. Hire our Laravel developers to develop something original.
PHP
The most popular programming language for building all kinds of websites is PHP. Hire a MangoIT PHP developer to help you accomplish your objectives at cost-effective prices.
Angular
To construct apps employing angular tools, dynamic SPA, data connectivity, etc., hire an angular.js developer from MangoIT. We will provide you with next-generation development solutions.
React
For building dynamic applications for mobile, web, and other platforms, React is a wonderful resource. There is a strong reason why React is becoming more and more popular and used.
Apart from the above technologies, we also work on Salesforce, Mean, Mern, Node.js, Vue, and many more modern technologies