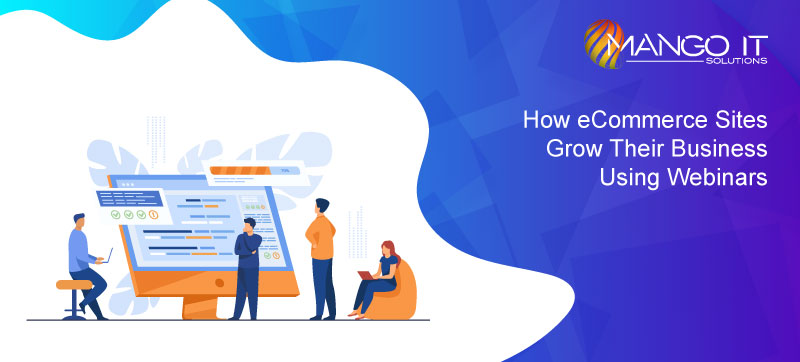 How eCommerce Webinar Grow Businesses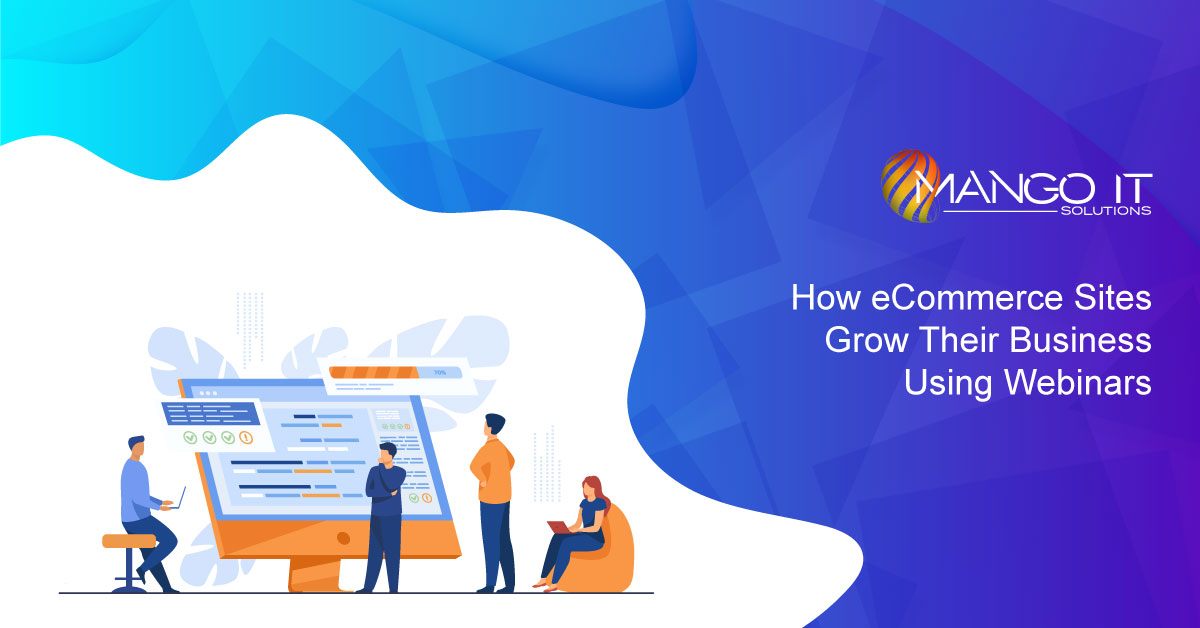 Index of Contents-
Why Webinars Benefit eCommerce Sites
Build Brand Authority and Trust
Promote New Products
Improve Search Engine Rankings
Establish Customer Loyalty
In Conclusion
Why Webinars Benefit eCommerce Sites
Webinars can fill a significant gap in the online marketing strategy of any eCommerce business. What is this gap? Because most eCommerce businesses only have an online presence, they can become detached from their customers, and their customers can feel disconnected from them.
Although several buyers enjoy online shopping, research proves that shoppers make an online inquiry and watch product displays before purchasing.
Webinars allow eCommerce businesses to engage personally with their potential customers, and this gives eCommerce businesses a way to attach and develop relationships with customers.
If you are the eCommerce site owner, webinars give you the following five advantages:
Build brand authority and trust

Improve your search engine rankings

Generate more leads

Launch and promote new products

Educate and interact with your customers
eCommerce Webinar Build Brand Authority and Trust
People buy from known, trusted brands. Webinars can benefit eCommerce businesses because they allow strengthening your brand. For example, when your customers hear you explain in detail information about a new product and listen to you answer their questions, you reinforce your brand and authority.
Additionally, Webinars allow you to define your unique selling proposition (USP), i.e., something which presents you stand out from your contenders.
Promote New Products
You can turn your webinar into an educational event to demonstrate and promote new products, enabling you to draw new customers to your webinar with exclusive content or unique offers.
Your audience will benefit from knowing first-hand how to use any product and ask any question if they have.
Improve Search Engine Rankings
One of the significant advantages of hosting webinars is that you can quickly increase your online digital footstep, which will raise your rankings in the search engines.
For example, you can promote your webinar through your blog and registration page. Your customers will willingly share exciting content that you post on social media sharing sites about your webinar. All of this can intensify attraction and help you rank right in the SERPs.
However, after the event, you can repackage your webinar video into smaller segments and upload them to video sharing sites. For example, if you have recorded a 60-minute webinar presentation, you can break that up into ten ñ 12 short 5-minute videos.
These videos can be posted on your blog, website, or uploaded to YouTube or similar sites. When you consider that video marketing is now dominating the internet, you can quickly see how this can boost your rankings.
Establish Customer Loyalty
eCommerce businesses are no longer regarding getting quick one-off sales to as numerous customers as possible. But they now understand the value of creating customer loyalty to their name and their products. When customers trust a brand, they will buy related products from that brand rather than offline stores.
But, webinars for eCommerce sites are not just about making sales. Loyal customers appreciate receiving valuable content. During the webinar presentation, you can provide educational material, special offers, exclusive access to unique content on your website, and pre-sales information on new products.
You can increase your webinar's value and expand your customer base to offer your webinars access for free to paying customers. Still, you can increase its value if non-paying customers have to pay for it, and this is a "win-win" situation when it comes to improving your webinar's value. Customers are willing to pay because they are getting "money's worth" and participating in a webinar that provides high-quality content. However, your paying customers also view the webinar as a value because they get access to content that others have to pay for.
In Conclusion
Webinars can help eCommerce sites make their business grow and produce a great e-commerce marketing impact by scheduling time to time. They allow you to connect with your paying customers and build relationships with them. It gives you worthwhile insight into their buying nature and helps you hold your thumb on the pulse of their wants. Webinars also give you the chance to effectively showcase new products and educate customers on how to use them.
Of course, there are many other ways to market and promote your eCommerce site, but you will gain a solid foothold in your niche as an industry leader if you regularly host webinars and have a best eCommerce website developed from the industry leaders