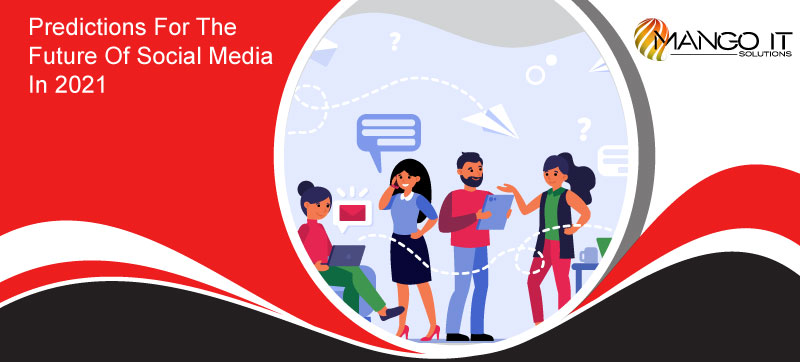 Predictions for the Future of Social Media in 2021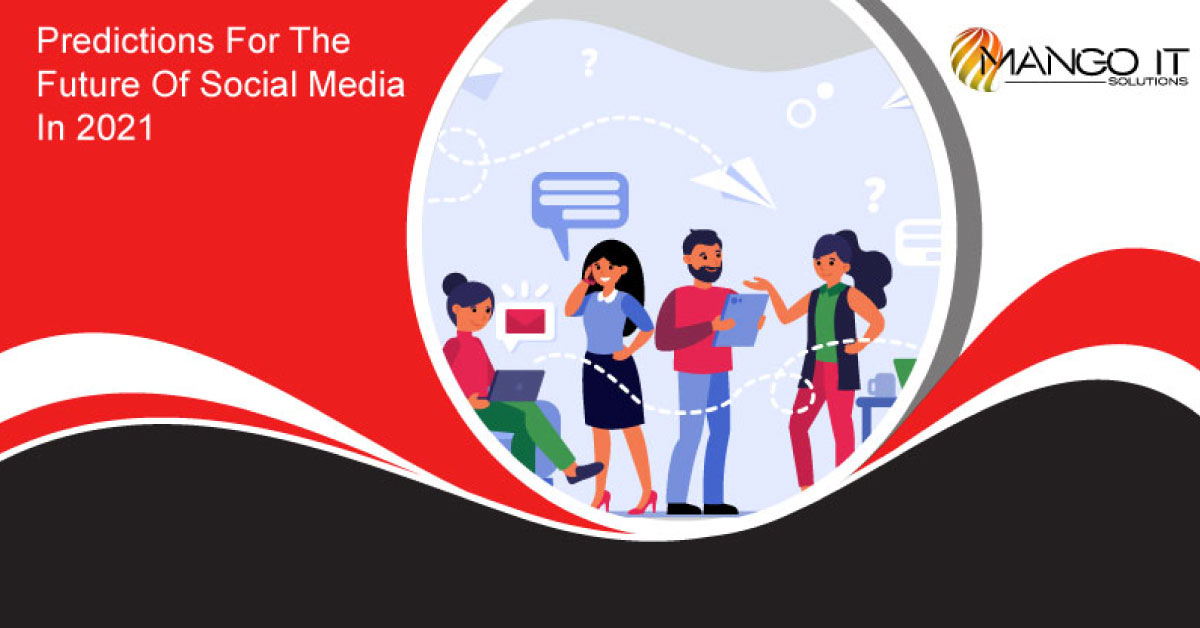 Social media is constantly evolving and it's exciting to think about what it will look like in just a few years time.There was a time when there was no Facebook, Twitter, Instagram or YouTube. Our lives did not revolve around a stream of status updates, tweets, videos and filtered photos. That was just 10 years ago. The world is changing so fast that the urgent question is what will happen next? Will life completely move into a virtual reality? 
However, it's important to pay attention to innovative trends and anticipate the ones to come. This will keep your business competitive and set you apart from other businesses, no matter what platforms you're on.
Since Mark Zuckerberg launched Facebook on Feb. 4, 2004, we've seen social media evolve from a fad to a phenomenon that has triggered a paradigm shift in the way the world communicates. Facebook is the fastest-growing social media company because it seems to be leading the way with social media's future.
Social media has empowered individuals to voice their opinions and concerns and share content on their mobile devices in ways no one could have imagined. Along the way, geopolitics and the world of business has been radically transformed.
Here are the predictions on what will be the changes we can see in the future of social media.
Increased focus on privacy
Privacy concerns have plagued social media since its inception, and are only getting more pronounced. As social media users are becoming much more aware of how their data is being used, the future of social media will see an increase in users opting for what's known as "Dark Social". As 84% users switch to private messaging, it is no wonder why most content shares happen on Dark Social and we will expect to see this increase in the next few years.
More visual content or social videos
With the popularity of social media platforms such as Instagram and Snapchat, we are already starting to see a massive increase in visual-based content. In late 2016, we saw a major development in social media videos, when Instagram released Instagram Stories and Instagram Live. "Video will continue to trend," said Patton-Carson. "Posts with video always get more engagement, and 73% of Gen Z watch more than three hours of video a day on their smartphones." Needless to say, it is almost certain that we will be seeing an evolution of social media videos more in the future
Augmented Reality or (AR) will be introduced as an effective social media marketing tool in the coming year. Like Snapchat uses its AR filters like the gender-swap Lens and the age-modifying Lens which became a trending meme across various social networks.  Over 100 million people use WhatsApp's in-app video calling to connect with friends and family. 
Over 200 million people use the video messaging and augmented reality app Snow  and the numbers are still growing. Augmented Reality will establish the new standard for not only social media but also social interaction as a whole. AR technology will allow brands and influencers to apply filters that create an ultimate immersive shopping experience for the end-user. 
If you have your own business online, then one of the most beneficial tools you can use is chatbots. Chatbots were created during a time when, ironically, nobody wants to talk with anybody. From displaying a product gallery on Instagram to a product tag on Facebook, younger demographics are using social platforms, especially chatbots, to engage and discover products. Make reservations, get a location, answer some simple FAQs, etc.