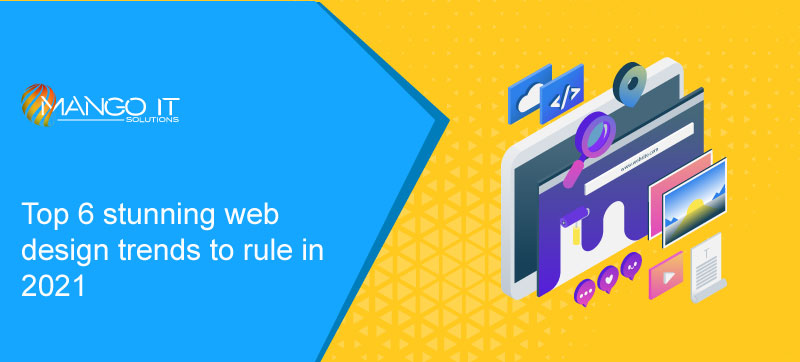 Top 6 stunning web design trends to rule in 2021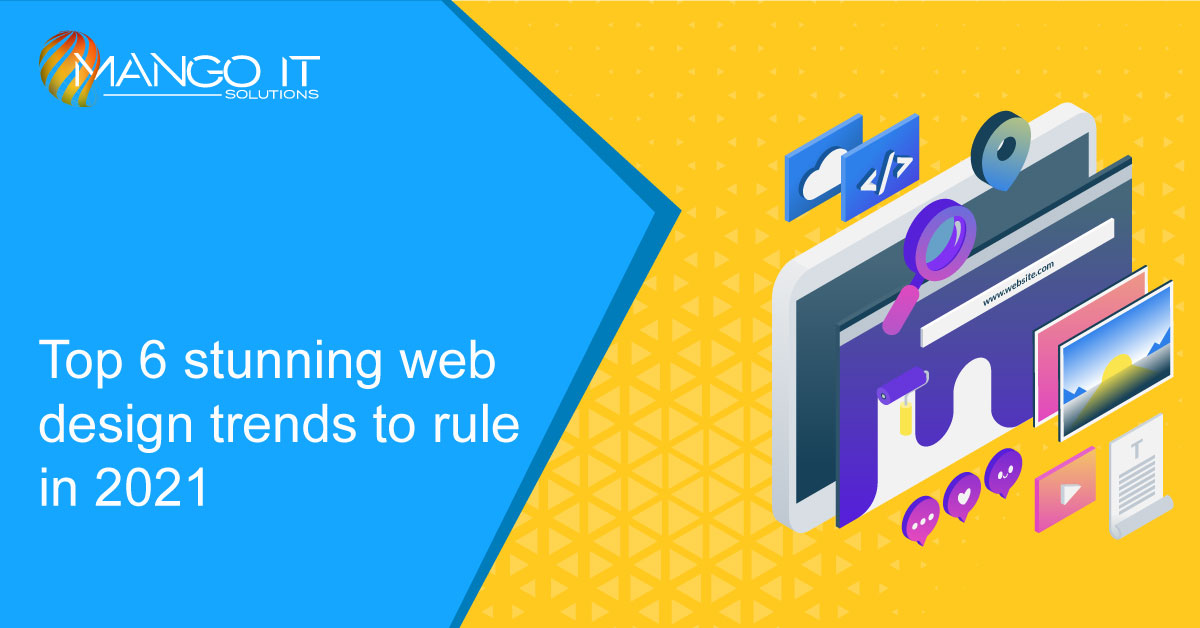 See how distinguished designers design their websites and how their trends are becoming best practices for web creation in 2021. 
Talking about the latest design trends, staying in the circle is advantageous whether you're a beginner, professional web designer, or an entrepreneur who prefers its business website to exude quality.
Web design trends 2021 are an absolute mixture of graphic design's visual side and the high-tech side of evolving technology. We can't hide that we've been impressed with the modern web design once we started researching. Web designers are becoming astonishingly imaginative while preserving the sites functional and purged of the disorder. Also, you should know about How to Hire a Great Web Designer. We saw some fantastic CSS parallax examples and beautiful micro animations, and we will see more and more interactive and animated web designs in the future. Let's not linger any more and dig right into web design trends 2021
Read on to explore six web design trends for 2021 to improve your website look right, and make it spontaneous. We've done most of the extensive research for you, and put out the top web design trends that will assuringly charm your website in 2021.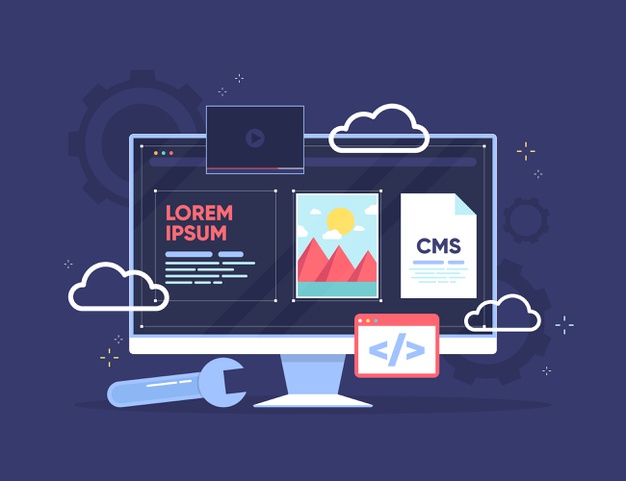 Abstract art compositions
Abstract shapes, like squares and circles, can be simple, minimalist and restrictive. We have begun to see brands use more unique forms that give an extra element of intrigue for users. However, in 2021, web designers are incorporating them into elaborate, sprawling compositions that exude freedom.
Bold Fonts 
Bold fonts aren't exactly new, but they're set to live up to their full potential in 2021. Oversized Elements can quickly draw the user's attention and engage them. The bold and big characters can reflect yours's brand message more effectively. In contrast, big brands such as Apple, Twitter, and Google are using bold fonts and large, bold headings to the significant effect already, and this is something you can easily replicate on your website! Bold text can bring a crisp, modern look to websites, depending on which font you choose. However, aside from just looking good, they make your pages scannable and easy to digest.
Dark themes and Low Light UX 
The dark mode is one of the latest web design trends incorporated by the web designs, and it makes the website look ultra-modern, and is very easy on the eyes. Because of the popularity of dark mode as a user preference, even more, designers are reverting to deep, dark colour palettes for overall website and user interface designs. Our team believes the popularity of dim mode toggle switches on websites could lead to more black and white web designs in 2021.
3D Illustrations combining art and design
The lines between reality and virtual reality keep blurring. Illustrations can take on 3D effects and depth with shadows and just the creative process's right thought. Nowadays, web designers choose animations, illustrations, and dynamic graphics over videos because video can slow down your website and use Illustrations in web designing will be one of the latest trends in web design 2021.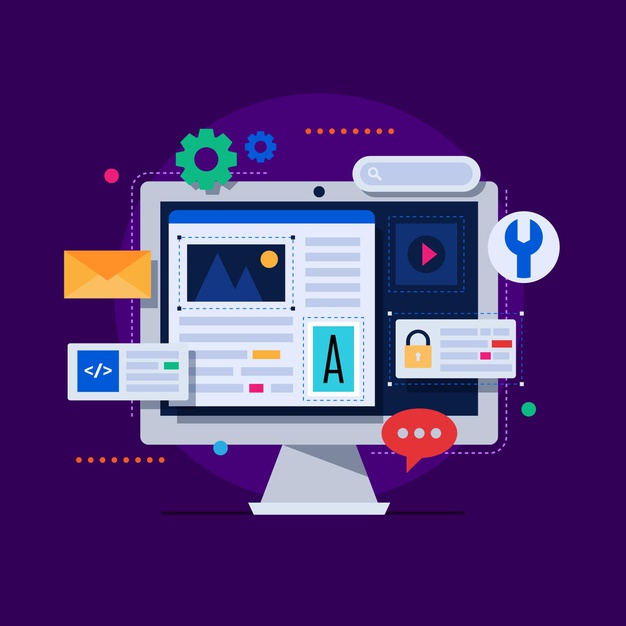 Non-Traditional Scrolling transformations
We've noticed more websites dabbling with different scrolling techniques for a unique user experience. Scrolling is one of the most subtle forms of interaction; web designers are taking the time making each scroll feel like a new page or even a new website. Throughout 2021, we're excited to see more new website designs utilizing different forms of non-traditional scrolling.
Micro animations & interactions
From micro-interactions to particle backgrounds, we've witnessed the rising popularity of web-based animation trends year after year. From tiny buttons, call-to-actions, page-turner instructions, cursors, product, pop-up illustration, or photos, they should move. An animated string of words will often be structured as a particular shape, contrary to the standard horizontal, left-to-right sentence format.