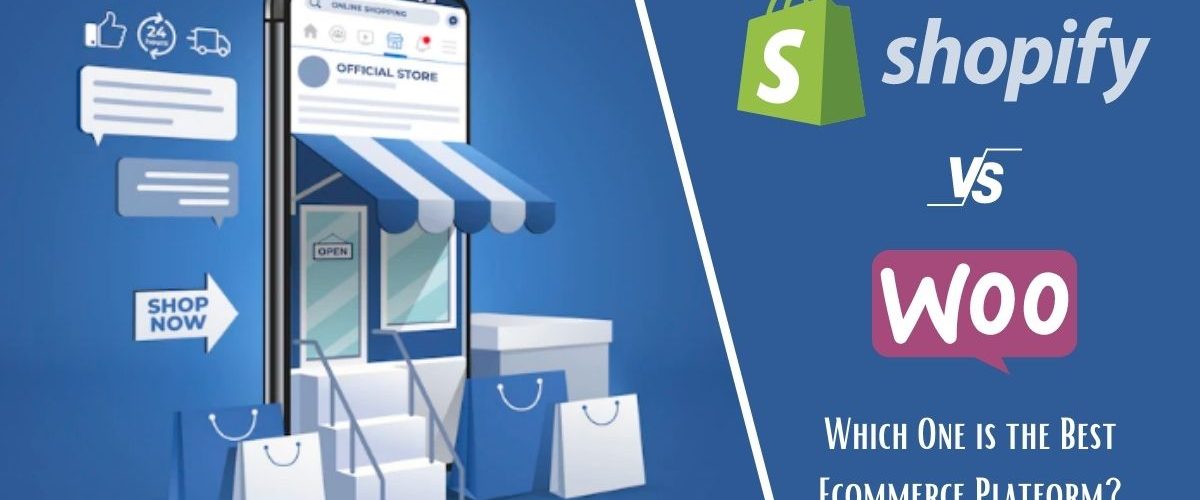 Shopify vs WooCommerce: Which One is the Best Ecommerce platform?
With global eCommerce sales over $4.28 trillion, now is the moment to open an online store. Choosing between WooCommerce and Shopify isn't always easy. That's why we made this Shopify Vs WooCommerce comparison. But there are some notable variances.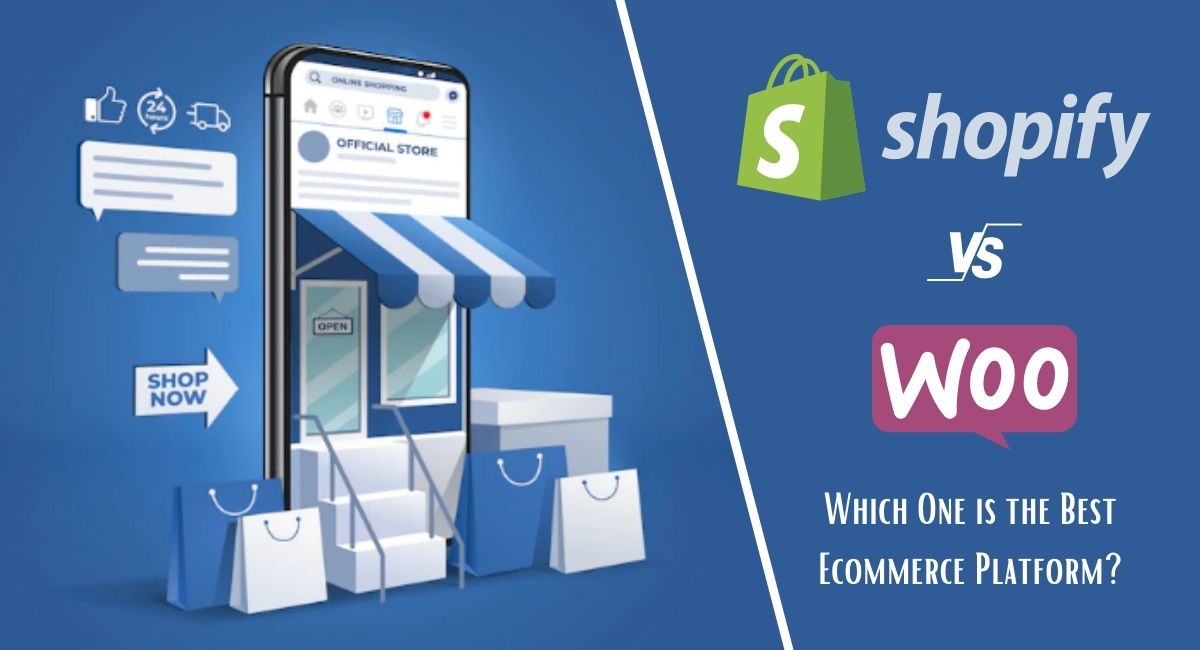 In this piece, we'll help you decide if WooCommerce or Shopify is your right eCommerce partner. We'll discuss the platforms' ease of use, functionality, and, of course, pricing.
Let's begin!
Shopify vs WooCommerce – What are they
What is WooCommerce?
WooCommerce is a free open-source plugin that turns your WordPress site into an online store. Install the plugin on your WordPress site and your store is ready to go. It is not exactly an eCommerce platform.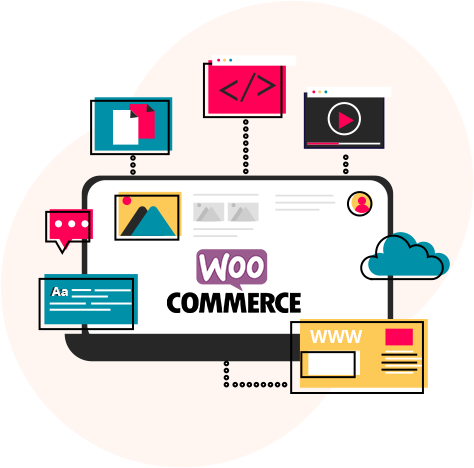 WooCommerce, launched in 2011, has grown to be the most popular eCommerce system, with over 3.8 million users. Its popularity stems from its simplicity, power, and endless customization choices. Most significantly, it allows you to run your online store using WordPress, the world's most popular CMS.
What is Shopify?
Unlike WooCommerce, Shopify is not open source, but it offers a wide range of functionality to suit various purposes. Shopify predates WooCommerce (it was launched in 2004). This Canadian-based platform has over 1 million businesses and is regularly updated with new features.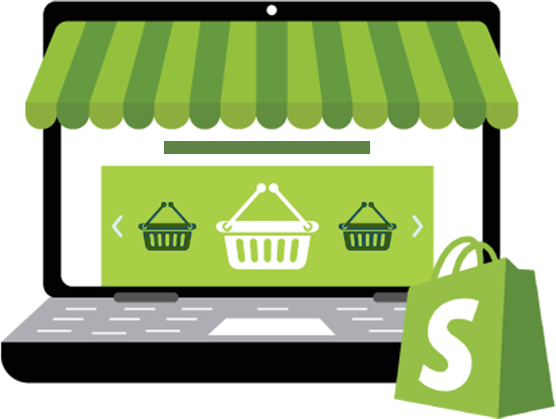 Shopify isn't free, nor is it a one-time price; rather, it's a monthly fee plus a commission of the sale. The platform makes it incredibly easy to construct an online business from scratch and it specifically appeals to newcomers with low or no coding skills. If you want to customize your Shopify store, you may need professional help. Shopify is a highly intuitive interface that is used to compare different eCommerce platforms.
Shopify vs Woocommerce – Top Features 
Many consumers struggle to choose an eCommerce platform because they are unsure of what to search for. Most choose WooCommerce or Shopify because everyone else does, but as a store owner, you must justify your choice, and we will assist you to do so.
Consider these aspects when selecting an eCommerce platform:
Usability
As an online retailer, you want to spend as much time as possible on duties like customer service, order processing, customer support, and vendor relations. To achieve this perfect circumstance, you need an eCommerce platform that is simple to set up, maintain, and manage. A wide range of payment alternatives is available with WooCommerce.
Shopify is definitely easier to learn than WooCommerce. Stores on Shopify are hosted. It handles a lot of the technical aspects of running a store. Shopify covers your domain name, hosting, and security (SSL) certificates.
You also don't have to install, administer, or update any software with Shopify. No worries about security or backups.
With WooCommerce, you must source your own web hosting and security, but this is a simple process. Bluehost is recommended for your WooCommerce store. Bluehost's dedicated WooCommerce plans include auto-install, a free domain name, and an SSL certificate. 
Payment Options 
Shopify Payments are enabled by Stripe, as well as third-party payment gateways like PayPal and Amazon Payments. Shopify Payments is currently only available in the US, Canada, the UK, and Australia. Other countries require a paid third-party payment gateway.
PayPal and Stripe are free extensions, but Authorize.Net, Amazon Payments, and Braintree cost almost $100/year. Stripe and Paypal are strong options for eCommerce.
When selling online, you must allow clients to pay. Both WooCommerce and Shopify have over 100 payment gateway options. These can be built-in or introduced via integrations. Mainly:
Stripe

PayPal

Cards such as debit card

Apple Pay

Square
Unlike Shopify, WooCommerce does not charge transaction fees when using a third-party payment gateway (i.e. not WooCommerce Payments).
Bank and payment provider fees will still apply with WooCommerce (like PayPal). WooCommerce makes more sense if you sell a lot of things. It also appeals to vendors who want to choose their own merchant accounts.
Shipping Methods 
Both WooCommerce and Shopify let you customize shipping charges based on product size, weight, and delivery location. You can also set up real-time shipping cost calculations with carriers like FedEx and UPS.
You must buy a plugin for WooCommerce.
To add this capability to your Shopify store, you must have the Advanced Shopify plan. Shopify has connections with major goods delivery companies like Amazon and Rakuten (this offers a very practical solution to your logistics issues).
Plugins
Adding apps or plugins to your eCommerce platform gives you more options. Apps for shipping, SEO, and marketing can be installed on both platforms. But which has more apps?
WPMU DEV (WordPress MU DEV) is an open-source platform. There are over 50,000 to pick from, allowing you to create a unique website.
Shopify includes over 1,200 free and paid apps that are all reputable. If you're confused about which programme to download, look at the star rating or user reviews.
A business must grow to succeed. Marketing tools can help your company connect with new clients and customers. Select a platform that enables you to shout the loudest. 
Shopify vs WooCommerce – Conclusion 
After the Shopify versus WooCommerce battle, it's time to decide which platform is ideal for you.
It's normal to be frightened by the choice of e-commerce platforms. Running an internet store is a big job, and picking the wrong one can damage your business from the start. Both Shopify and WooCommerce are wonderful platforms, with their own set of benefits and drawbacks. You'll be fine with whichever one you choose as long as it meets your needs.