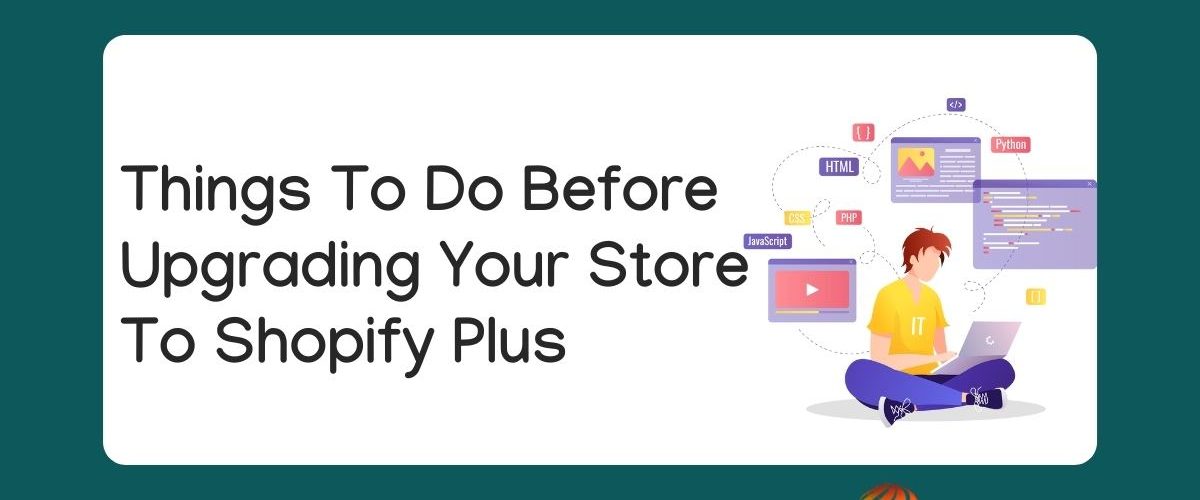 Things To Do Before Upgrading Your Store To Shopify Plus
Finally, you've made the decision to upgrade your Shopify store to Shopify Plus. Congratulations! You've now gained access to one of the most reliable, agile, and scalable e-commerce development platforms in use by many huge corporations. There are a few additional things you can do to get the most of your upgrade besides signing up for the New from Shopify Plus email and taking courses on Shopify Plus Academy. We'll go through a few things you should do directly after upgrading your e-commerce store to Shopify Plus in this article.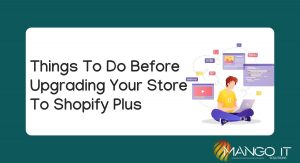 What to do after upgrading to Shopify plus?
Make Your Checkout Unique
You can simply adjust the feel and style of your checkout with the Scripts Editor. Your checkout process can also be optimized with Shopify Scripts, which includes features like automated discounts and promotions, precalculated shipping rates, and free shipping thresholds. To get started, you can utilize one of Shopify's pre-made designs, which are categorized by line items, shipping prices, and payment methods.
Improving your store's checkout experience will benefit your customers and increase conversion rates.
Set up Shopify Flow and Launchpad to make your workflow more efficient.
Customer support, fraud prevention, design, and development requests, merchandising, communications, marketing, and advertising can all be automated with Shopify Flow. Create an event in Launchpad and set it on autopilot if you're planning a flash sale.
These procedures can be completed in minutes with the assistance of your Merchant Success Manager.
You can now schedule and track sales, releases, and content changes with Launchpad, a scheduling tool available only with Shopify Plus. It's a free, easy way to make changes to your Shopify store from within the admin, and it also works with Shopify Scripts to:
Choose, publish, and update inventory for your sale with ease.

When your sale starts, create a collection discount that doesn't require a code.

Create a theme to highlight sale products inside a campaign to increase conversions.

Create line-item scripts to deliver free shipping to orders over $100 automatically.

Customer refunds for orders exceeding $100 are tracked.

Real-time tracking of consumer activity during events to better understand client behavior
Connect Business Tools 
With Shopify Flow, you can automate operations and get more done in less time by minimizing manual tasks. Flow is only available to Shopify Plus customers and works with Slack, Email, and HTTP Requests. You can start by customizing your workflow with a pre-designed template or a visual builder. You can automate the following tasks:
Create support tickets and track unfavorable product reviews to improve the buyer experience.

Customer management — Organize customers by spend levels, tag consumers depending on their purchasing activity, and track customers who order samples or return things.

Inventory and merchandising — Receive alerts when products are out of stock and conceal products based on inventory levels.

Cancel or replenish high-risk orders to reduce risk.

Order management – Keep track of foreign orders with a spreadsheet.

Retention and loyalty – Reward loyalty points and establish an email sequence to reclaim lost consumers.

Promotions – Include a free gift with certain orders and SMS a discount code.
Trust Your Committed Support Team
The merchant success programme from Shopify Plus provides expert advice and support to help you build your business. You have access to industry experts, partners, and resources at all times, and the Shopify support team is always ready to assist. You can also reach out to your dedicated account manager for help with technical issues, integrations, or anything else business-related.
Conclusion
Going with Shopify Plus is really beneficial to your company, but it is not a simple option. That's why we recommend doing extensive research on Shopify Plus and understanding its benefits and drawbacks as soon as possible. Follow the checklist above to make Shopify Plus work for your eCommerce site once you've decided it's "the one."