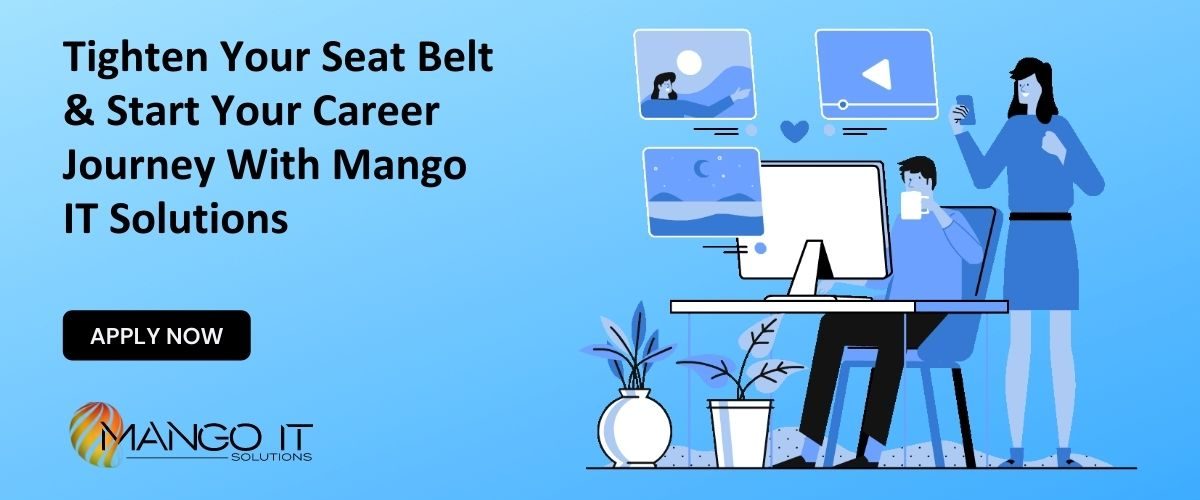 Start Your Career Journey as Jr. Web Developer at Mango IT Solutions
The covid pandemic has turned the world upside down and every fresh graduate's dream of starting their careers in the IT industry hit a roadblock. With companies all over the world laying off employees in masses, the dream was over even before it began for fresh graduates out there. And considering the fierce competition in the market, landing a job in the IT industry hasn't been this tough ever. With that being said, the companies around the world need to step up and give these people a chance they deserve to begin their career journey. The onus now is on us to make things better at both the ends.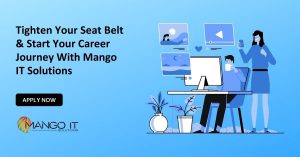 We at Mango IT Solutions have been following the same philosophy not just amidst this pandemic, but we are embracing it ever since we began our journey in the IT industry. We believe in giving wings to the dreams of these ever enthusiastic freshers. Because we believe that sometimes all they need is an opportunity. And we take pride in giving that to them. Apart from our best-in-class IT services, Mango IT Solutions is well-known for the way we nurture the career path of a fresher. No doubt we are considered to be one of the ideal companies for freshers and even for experienced professionals in central India.  
So, here's how we give wings to your career in this ever-fascinating and highly competitive IT industry.
Giving Freshers a Platform to Perform
Mango IT Solutions is known for giving enormous amounts of opportunities to freshers. If you're a fresher and are determined to start your career in the IT industry, then you've finally landed on the right article. We know what exactly a fresher needs to kickstart his career because we all have been there. Based on our real-life experiences, we try to hold hands with them while they overcome all the hardships on their own. We give you your space and assist you in becoming a highly-skilled professional developer in LAMP.  
Apparently, we aren't limited to this. If you're interested in getting your hands-on some other technology, you're most welcome to carve a niche for yourself.  You make the choice and we'll help in reaching great heights. We at Mango IT Solutions make sure that we are there for you through the thick and thin for your IT career journey. We are determined to make sure that your journey is as seamless as possible. 
Apply Now – Junior Web Developer Job
A Placement Program like no other
While the common practice in the industry is to get the fresher to work on a project within a few days of his joining, we are of a completely opinion here. We understand that working on college projects and working in the industry are two completely different and hence we try to bridge this gap through our thoughtfully curated 6-month Placement program. 
You choose the web development technology for your choice and we then work together to enhance your skills. This is one-of-a-kind in house Placement program where freshers get a chance to learn and interact with the CTO, Project Managers, and Technical Project Leads having years of experience in their bags. Also we assign specific mentors to all the freshers that will help you out in all situations.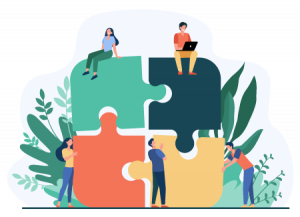 In short, we make sure that you're on top of your development game when you start to work on a client project.
Mango IT Solutions in a Nutshell
We are an ISO-Certified 100% software export company based out in the cleanest city of India, Indore. Located at the heart of Indore, we provide our services across the globe with the majority of our esteemed clients being from the US, Europe, and Australia. We delivered a record 3000+ projects on web applications so far including projects from eCommerce, shopping carts, CMS, custom and SAAS server management, mobile applications segments, and much more. There's hardly any industry we haven't served to during our brief journey of 14 years. And there's hardly any IT company that even comes close to Mango IT Solutions in terms of quality IT services in central India. 
Our expertise lies in but not limited to LAMP services. We do offer services around full-stack platforms like React, Node, and Angular. So, they have ample opportunities for freshers to get started with careers. The exposure that we have on offer is unmatched. The kind of company atmosphere that we maintain will make you fall in love with your work. So, life at Mango IT Solutions is immensely rewarding not just in terms of career growth but also there are a lot of learning activities, fun and smiles. 
Parting Words
The growth trajectory of your IT career depends heavily on the company you begin your journey with. You gotta be precise enough while choosing your first ever company. We at Mango IT Solutions know what a fresher needs and we make sure we avail everything to them. We believe in staying together, building together, and growing together. You'll find less bureaucracy, more opportunities at Mango IT Solutions. A culture that welcomes your ideas and your entrepreneurial spark.  Because we know that an employee is our most valuable asset and we treat them like one.