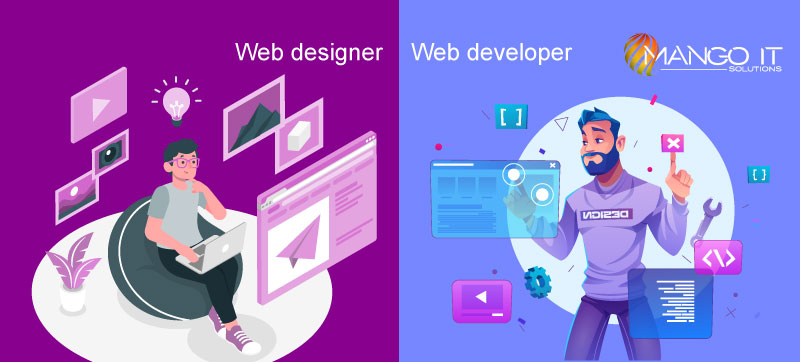 Web Designer vs Web Developer: Know The Difference!
Web Designer vs Web Developer – Web designers use various design programs such as Adobe Photoshop to create the website's layout and other visual elements. Conversely, Web Developers required a website design, and they create a functioning in it.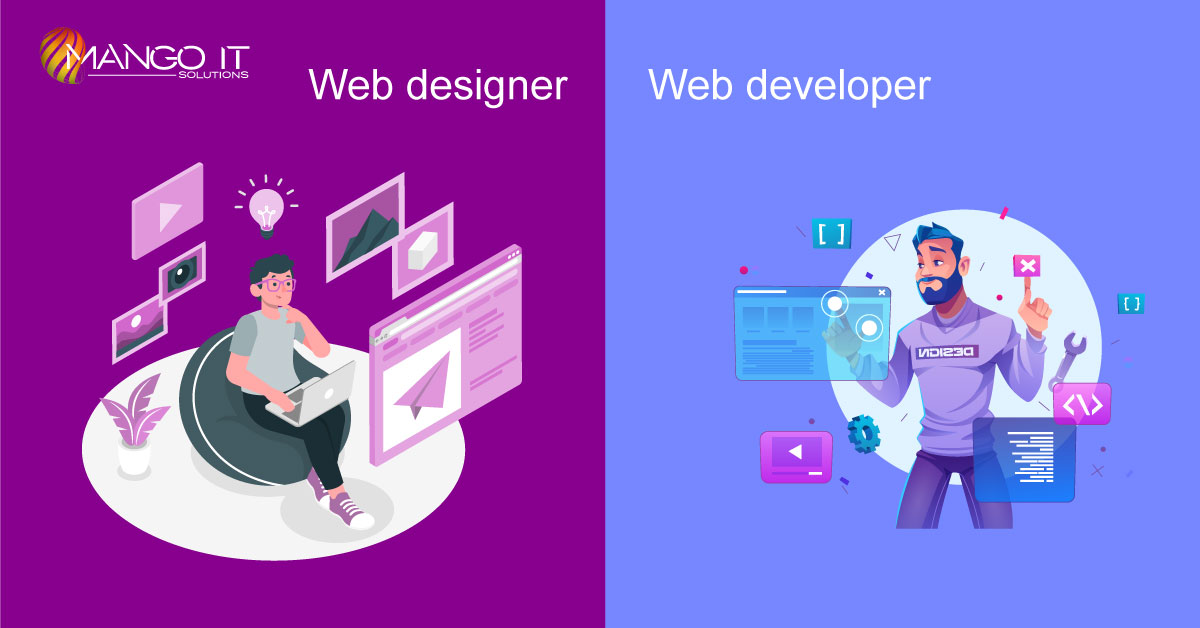 Web Designer and Web Developer both are in charge of the web page function. Both of them are important for website building. Just as ostriches and zebras move unitedly in nature to persist, web developers and web designers hold a symbiotic bond in working together to build a great and operative website. Some people deal with web design and development simultaneously, but that doesn't mean that the two jobs are the same, and it is essential to think about each job on its own.
Web Designer – A Closer Look
A web designer makes your website look good. They use graphic design software like  Adobe Photoshop, Illustrator, and InDesign to create or customize the website's visual elements. This design then combined with coding to produce a new experience online. Web designers also apply languages like HTML and CSS to construct their designs.
Much of a designer's job is creative and uses intuition and imagination, often considered right-brained people. People in this field may continue their education in various fields but are most commonly drawn to graphic design and the arts. Designers take their web designing services portfolios to showcase their previous projects for employers.
The best designers have a firm grasp of various concepts, including color and typography, special relationships, audience, and user experience.
A Developer's Job
A web developer develops the backbone of websites, generally from the ground. JQuery, Javascript, HTML, and CSS are the tools in their kit. Historically, developers don't create something visually appealing but build websites with clean code and technically flawless.
Developers are considered left-brained artisans, skilled from technical expertise, and considering logic are necessary parts of their repertoires. Web developers have degrees in the field of programming and computer science. Most companies expect web development services portfolios from developers during the hiring process.
The most qualified developers are often meticulous and are enthusiastic about specifics.
Web Designer vs Web Developer Two Jobs, One Goal
Both web designers and developers work toward a single goal to develop and design a website or app that fascinates and attracts users.
To do this, both design and development must be sound. A site necessitates to look good and function correctly. The website's imagery and colors need to reflect the brand and the website's interface requires encouraging visitors to select the desired action.
The defined boundaries between designers and developers are becoming more blurred as more numerous designers are learning to code, and more developers are paying attention to design principles. (Just one of the reasons why design and development articles and tutorials are so popular.) We are all beginning to see that the field's future includes the title web designer/developer.