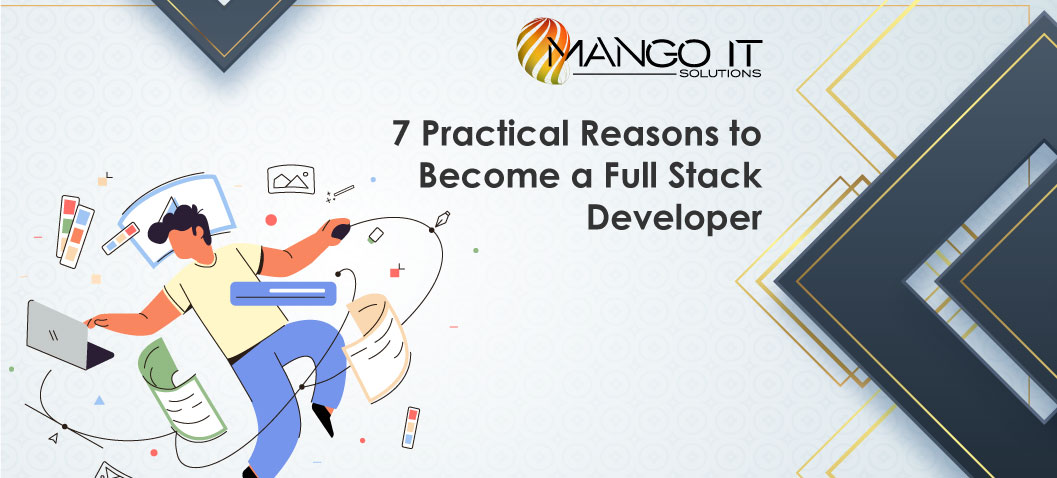 7 Actual Reasons to Become a Full Stack Developer

What is a Full Stack Web Developer?
A 'full-stack' developer is a web developer who is well versed with both the front-end and the back-end technologies in web development.
They have knowledge of both client-side as well as server-side applications. They work on front-end as well as back-end development of software. They have the knowledge of each layer of an application and know-how these layers work. Full-stack developers are more versatile in terms of knowledge, skill sets, and capability.
That is why full-stack developers are highly sought after in the market.
With their proficiency in front-end and back-end development, a full stack developer makes good project managers keep every part of a web development project smooth.
A full-stack developer potentially saves a company its human capital and operational cost.
Full-stack developers are versatile and able to work in cross-functional teams, thus cutting the technical cost of communication.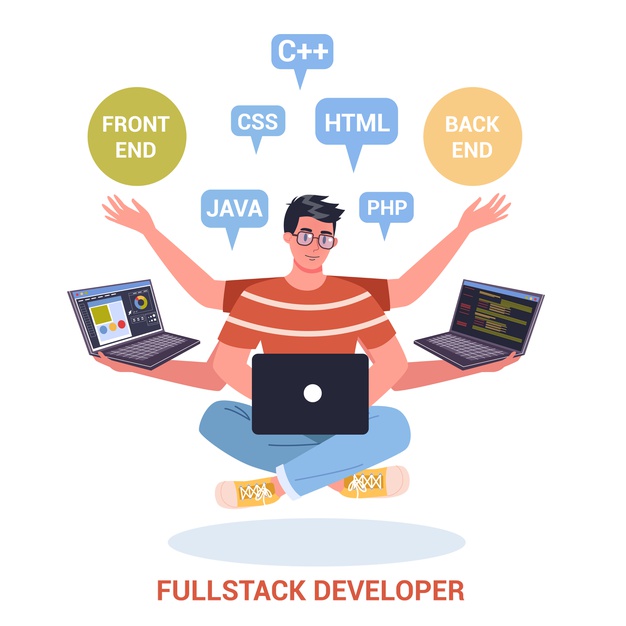 7 Practical Reasons to Become a Full Stack Developer
1. Growth
The United States Bureau of Labour Statistics estimates that the number of open job roles for full-stack developers will be 853,000 by 2024. That is an eightfold increase from the current 135,000 job opportunities. The scope and future job opportunities for full-stack developers are abundant as companies are resorting to cost-effective measures to grow their businesses.
2. High Pay
Right from an entry-level role to a senior developer, full-stack developers are highly paid. According to ZipRecruiter, the average salary of an entry-level full-stack developer is $58,040 annually in the US. For mid-level developers, it is $97,500 a year, and $116,504 for experienced ones. Even Indeed points out that the average annual salary figure sits at $113,462 a year in the US, and between £40,000 – £70,000 in the UK.
3. Great Demand
A full-stack developer job ranks No.2 in Indeed, and forecasts 1.4 million unfilled jobs in the US alone! A full-stack developer is engaged in multi-dimensional opportunities as they have a vast skill set that enables them to engage seamlessly in any aspect or stage of the project/product development, thus creating a great demand for them currently as well as in the future.
4. Ownership & credit
A full-stack developer is a one-stop solution of sorts for companies. The onus of handling different stages of the project right from initiating the project, basic level of development, key project contributions both on front-end and back-end, as well as managing the UI/UX as per client feedback falls on the full stack developer. This gives them great responsibility, dependability, and credit for successful project execution.
6. Work flexibility
As the full stack developer works on multiple aspects of development, they have equal creative flexibility to execute the project. Be it on the technical aspects of creative interfaces, they can test various front-end and back-end skills to create the best outcome.
7. Constant upskilling / skills of the future
As full-stack developers handle multiple aspects of multiple projects, they not only refine their existing skills but are constantly vigilant about the upcoming skills in the field. They are on the lookout for the easiest ways to execute their projects, making them develop skills that will be handy in the future too.