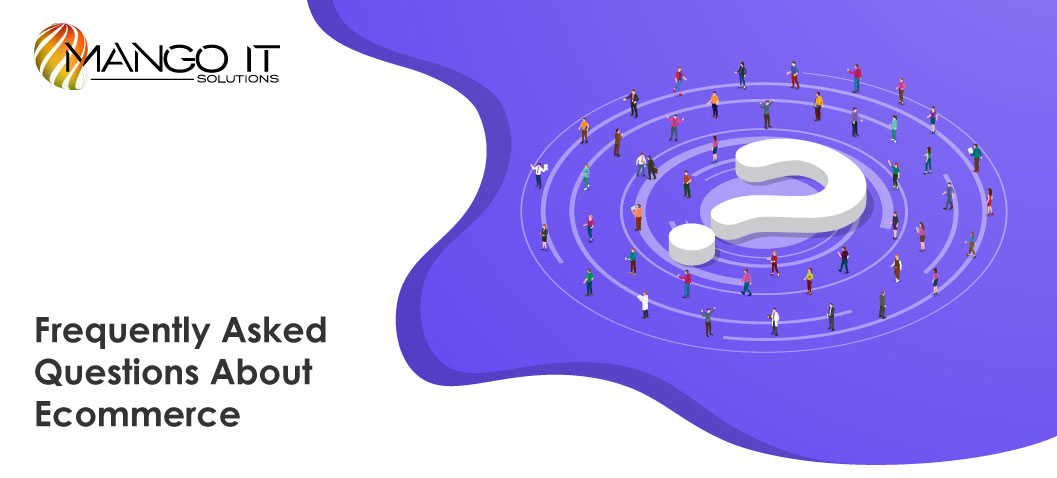 Answers to the Most Frequently Asked Questions About Ecommerce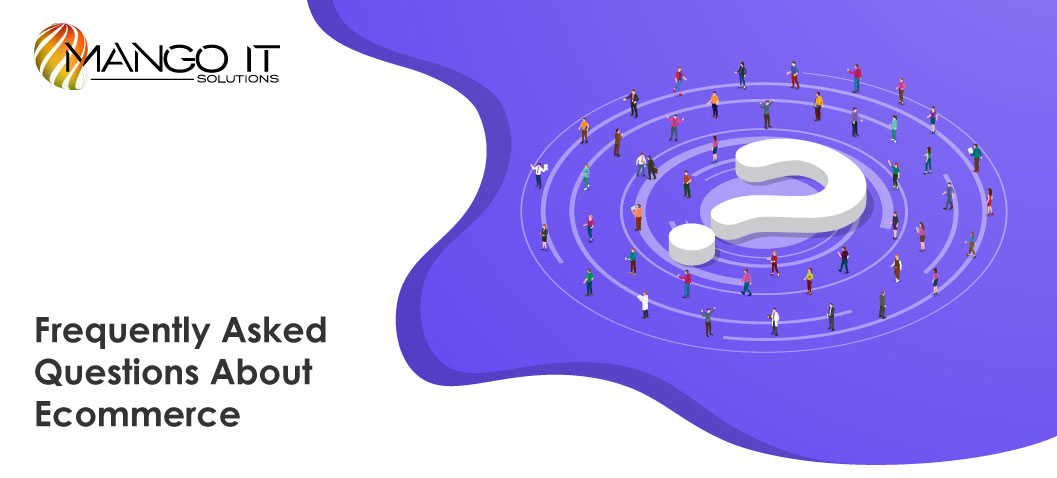 One of the most underrated features of your eCommerce store is your FAQ page. We know that an important aspect of eCommerce sales is to build trust and help customers to feel at ease when buying for the first time.
Let's dive in on the 27 best FAQ eCommerce examples and tips to help you boost sales and build trust with your potential customers.
Why Is It Important For Business Owners To Create An Ecommerce Site?
Today, people have very little time to purchase items, by going to physical stores. They prefer to browse their mobile devices or PC and shop online. Having an eCommerce site for your business will help you to capture this market base and keep your customers informed about all your latest products and services.
How Can I Choose The Best Platform For My Ecommerce Business Website?
Before getting started with your ecommerce web development, consider the few fundamentals that can help to choose the best platform. Always consider the items that you are selling. Some ecommerce platforms can handle inventory tracking and multiple product options while some others will not. Consider the design options, payment gateways, security of the site, integration with other tools, features and pricing before finalizing on the platform.
What Are The Main Activities Of Ecommerce Sites?
Ecommerce websites help online shoppers make a safe purchase from online stores and they are considered as platforms that help in buying and selling. It also helps in gathering and using demographics data from various channels and improves the customer service.
Why Is Ecommerce Needed For Any Business?
Ecommerce has gained much popularity nowadays because it offers business a whole range of opportunities ranging from marketing opportunities to increasing the range of products that helps to generate sales. It is with an optimized and well created e-store that you can easily create and achieve the goals and also offer the customers round the clock support services.
What Are The Different Types Of Ecommerce?
Ecommerce or internet commerce is basically related with different types of business transactions. The main four ways of ecommerce business is Business to business or B2B, Business to Customer B2C, Customer to Business (C2B and Customer to Customer C2C.
How Should I Promote My Ecommerce Site?
There are various ways to do this and the first thing to do is to promote the site to all the customers. This will help to increase your customer base. Your website address should be present on every advertisement that your company invests in. Register with the search engines and optimize your website as this will affect the traffic of your site.
What Are The Important Things That Can Turn Browsers Into Buyers?
Create your site so that it is much more oriented towards sales rather than marketing. Let your visitors see your products immediately instead of hiding them behind lots of marketing copy. Make a page that reads the terms and conditions as it will offer a professional look. Provide your contact details and explain your return policies, security, encryption methods and payment options.
How To Create An Impressive Website?
The beauty of a site lies in the way it operates and how user friendly it is. Ensure that your site is fast, easy to use, professional and attractive. Also make sure that you are able to fulfill the orders very promptly without any delay. In case you are unable to offer the service, make sure that your customer is informed about it via email.
What Are The Security Risks That Are Involved With Ecommerce Sites?
Ecommerce website owners should always keep in mind the three dimensions of security – confidentiality, integrity and availability. Business owners should develop a good strategy that can help to make the site and transactions secured. To avoid any hackers gain access to important confidential data, include encryption methods for any data transactions.
Is There Any Limit On The Size Of My Product Or Customer Database?
No, as such there are no limits on the size. The biggest benefit of having an online store is that you can add unlimited products and catalogues and at the same time you can grow your customer base as you require.
Which platform is apt for our start-up among Shopify, WooCommerce, Magento and Prestashop?
It depends on your requirement and budget, WordPress + woocommerce if you are not expecting huge traffic / Concurrency and features. Each ecommerce platform such as Shopify, Woocommerce, Prestashop and Magento have different design, cost and functions related aspects.
What are the pros and cons between them and which one will be most suitable and convenient for us to use?    
Before choosing an ecommerce platform you should take a look at your own opportunities, budget and needs because all ecommerce platforms have some pros and cons.
What are the activities involved from the initial stages of creating the E-Commerce Portal and running it at the later stages?
Such as getting Domain Name, Designing Logo, Designing Website, Getting payment Gateway, number of extensions required for running the portal, promoting the website, making it visible in various search engines, backend work for uploading products, dealing with Orders, Shipments.
What legalities need to be done before, during and after setting up E-Commerce Portal?
Need to Setup a Company it can be a Proprietorship + Partnership, LLP or Pvt. Ltd. Take the GST no. Payment Gateway will require a set of formalities to be fulfilled.
What are extensions and can they be added as and when required and what will be the financial element in them?
Yes, some extensions are free, others are paid, whether you need any paid extension is based on your requirement. For basic e-commerce stores you do not require any extension.
What will be the running cost per month of running an E-commerce Portal?
It will be low for WordPress + woo commerce as it can be hosted on shared server approx. Rs. 1000 Per month, High for Magento as it requires at least 4 GB VPS server.
What we will be requiring from suppliers / Vendors to provide us to set up this portal?
Product Details in appropriate CSV format / Photographs, An Agreement. If you are planning a Marketplace you need to purchase a Paid extension and Integration and customization fee extra.
What things we have to incorporate in the agreements with the vendors to ensure the smooth functioning of the website?
You can check the format of standard Marketplace companies or Hire a Law firm to help you with.
 Why should customers buy from our portals?
There are some reasons that's why your customers should buy from your portal: 
Excellent Customer / User Experience

Reliability (Quality & Genuine Products)

Products Range – Wide & Exclusive Range, Niche Products

Customer Service

Competitive Price
What value addition we are bringing for our vendors and suppliers so that they can associate with us?
Collaborate with vendors and suppliers and make strong relationships with them. Classify multiple suppliers and pay bills on time and improve supply chain.
Will it be B2B or B2C and which will be appropriate for us and why?
B2B and B2C both are appropriate for ecommerce business. It all depends on your purpose. If you want to sell your products to other businesses then B2B is a good option for you and if you want to sell your product directly to your customer then B2C ecommerce portal is a better option for you.
Who will draft the write up for contents in the portal such as refund policy, cancellation etc?
You can find the standard formats from the web and you can modify it according to your preference.
Do we require Mobile Apps for our portal?
Due to the online marketing revolution, ecommerce has to reach far beyond limits, so from anywhere he/she can shop from ecommerce stores through mobile apps.
There are some reasons that's why you require Mobile App for your portal:
Captive Customer – if you have to keep you customer engaged

Routine / Regular Offers and Notifications

Frequency of Purchase – If product is frequently purchased

To fulfill Specific Business need or logic. Customer to be provided Regular Data in the form of  Facts and Analysis
What is the general procedure followed in case an order is placed on us?
You have to first acknowledge the order by raising an invoice and then create the shipment for giving the completion status to the order.
How do we deal with packaging, warehousing and shipping the customer orders from our suppliers to the customer?
Vendors will be notified once order is placed and after that they have to get the product packed for the pick with the packaging material provided by the admin. Afterwards a logistics representative will go and collect the docket for the shipment against the order ID.
What if we do well and we want to expand in future then do we have to change the platform and redo this exercise all again?
Yes if you currently start with WordPress you probably have to upgrade to Magento when you experience concurrency of approx. 3000 to 4000 users.
What if we do not wish to continue with the Portal in future then what will be the formalities and challenges we need to face in this regard?
You have to fulfill all the current orders in hand, Stop taking new orders, intimate you vendors and customers and ask your CA firm for a close down of the company.