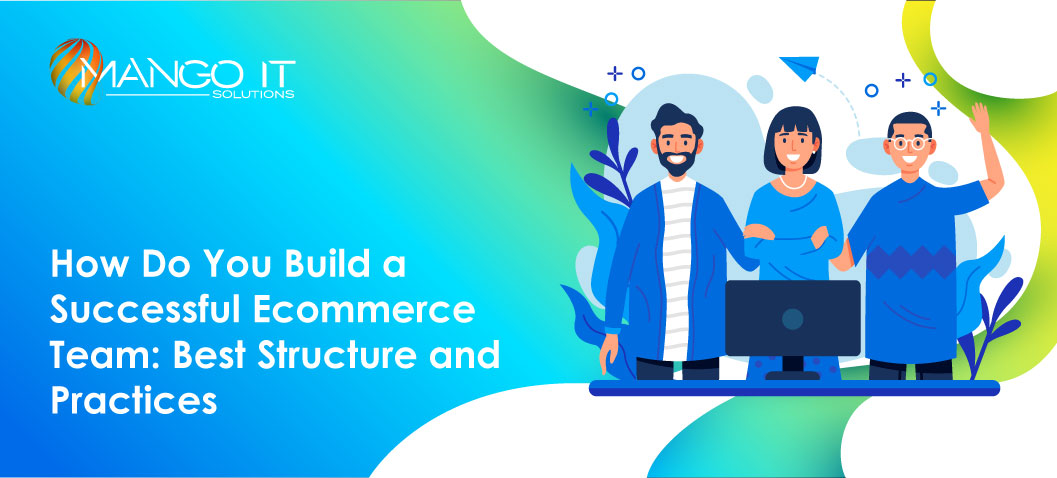 How do you build a successful ecommerce team: Best structure and practices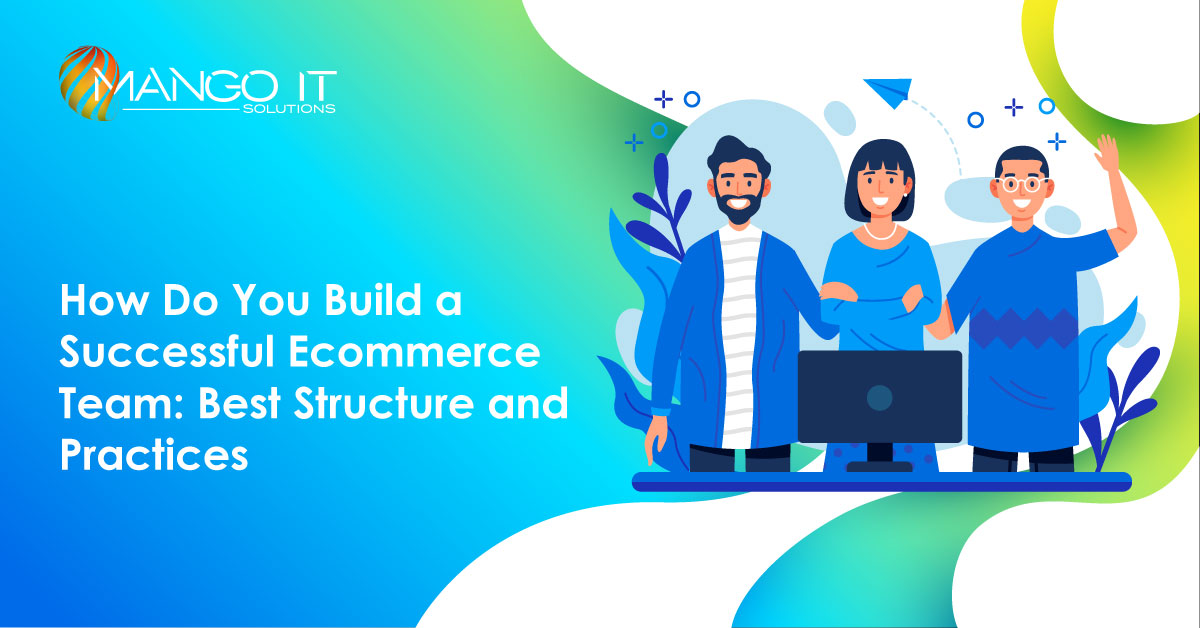 To ensure the success of any project, it is essential to effectively assemble and structure a team that will lead you to accomplish your goals. This aspect is as critical as your eCommerce website, technology, and the products you sell. 
Your eCommerce team must be knowledgeable about the industry, committed to your business's success, and possess the necessary skills to tackle the project tasks. To help you with this issue, we present a best practice guide on building an eCommerce team.
What Roles Need to Be on Your Team?
How big does the team need to be to make it a sufficient backbone for an online store to work properly? After all, no one wants to pay money for extra staff. Let's figure out which team members you definitely can't do without.
Ecommerce CEO
This high-ranking employee oversees all eCommerce transactions and makes sure that each employee or an entire department keeps exactly to the workflow scripts and performs their duties.
In particular, their area of competence includes monitoring online sales and contracts, managing partnerships and reporting, participating in strategic decision-making and budgeting, and generating profit and loss statements.
For small businesses, the eCommerce director is responsible for completing sub-tasks (such as digital marketing and site administration).
Web Engineer
It's important to make sure your web developer is eCommerce-specific. On top of that, it is obvious that they must be able to work on both the frontend and backend, as well as have experience in the field of mobile integration. As we reviewed in our Magento developer hourly rate guide, the rates depend on the expert's skills, as well as their location.
In general, the main task of this specialist is to create an attractive marketplace that can accept all possible types of payments and has a good search engine. Besides, the site should have a well-structured catalog of products or services, be connected to a database, and have reporting tools.
While you may not need your own web developer (usually, third-party specialists are responsible for all site development and modernization tasks), there should still be someone on the team who is responsible for all the changes and updates.
IT Specialist
An IT specialist helps your team members make the right use of digital infrastructure resources. This person also ties data from the inventory and logistics teams together to streamline the delivery of goods. On top of that, the IT professional is responsible for the storage and security of data.
Wondering if you need a Magento solution architect if your store is based on Magento? Read our guide on the topic
Logistics Manager
The logistics manager is responsible for the safe, high-quality, and timely delivery of bulk orders from suppliers (either to your warehouses or directly to the customer). This employee is also involved in the design of international transportation, transport insurance, and quality control.
Inventory Manager
The main responsibilities of an inventory manager are to keep track of goods and, in particular, to ensure that the number of goods displayed on the website matches the number that is stored in the warehouse.
Customer Support Specialists
Online retailers often hire people to communicate with customers through chat, phone calls, and chatbots. Customer Service is also responsible for handling returns and customer complaints.
Accounting and Finance Specialist
The financial side is often outsourced to third-party specialists, although sometimes large marketplaces have their own staff to assist the eCommerce director with budgeting, market speculation, and income statements.
Business Analyst
Business analysts help eCommerce companies make key strategic decisions, such as entering new markets, developing new products, and scaling the business. These positions are usually occupied by senior consultants or industry veterans.