Generate more business globally with an eCommerce store
Taking the eCommerce store overseas is one of the biggest dreams of many business owners. While it looks a relatively easy task to take your eCommerce store on the global stage, a lot goes into it to make that happen. From the very beginning of your stint, your eCommerce store development must be done keeping the global stage in mind. Apparently, the process of taking it to the global market must begin only when you've gained a strong foothold in the domestic market. Because whether it be charity or business, it all begins at home.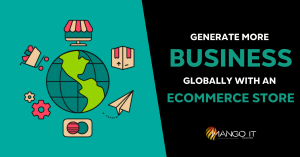 We won't lie: scaling your eCommerce business globally is a tough challenge. If you know what to do, though, and where and how to do it, it is absolutely achievable. One of the most important aspects of making it an achievable task is how you proceed with your eCommerce store development approach. Also there are a lot of hot markets across the globe, you just gotta target each one of them one step at a time. 
Time to take your eCommerce business overseas!
While taking up the challenge of scaling your business globally might seem to be a daunting task, with the right tools and strategies, it becomes a manageable process. With that being said, here are a few tips to make your eCommerce business a globally successful venture. 
Start your eCommerce store today – Hire Dedicated eCommerce Developers
Before you step in, Research!
After the moment you've decided to take your business overseas, your next step should be thorough research. A research that culminates into actions that you will take to turn your dream into a reality. You gotta be cent percent clear about how you'll make things work at the global level. As it is often said, doing business nationally and doing business internationally are two completely different ball games.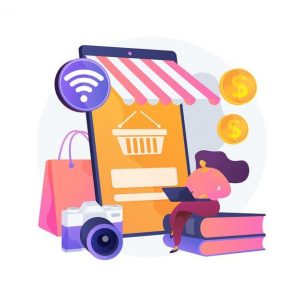 For making your eCommerce business a success on the global stage, you will need to connect all the dots to perfection. And what makes that an achievable thing is the huge amount of time spent on research. Research so well that wherever you confront a new challenge, you must have a solution to it beforehand.
Adopt the right eCommerce Store Development approach
As per the trends, the majority of the traffic on your eCommerce store must be coming from mobile devices. So first thing first, you must ensure that your website is mobile-friendly at any cost. Even a slightest of clunky experience for a single user might cost you a lot in the long run. Let's keep things simple, the more your website is mobile-friendly and caters users with a hassle-free experience, the higher is the sales of your business.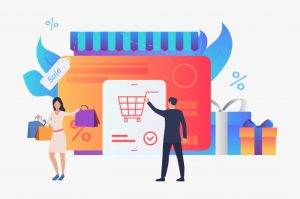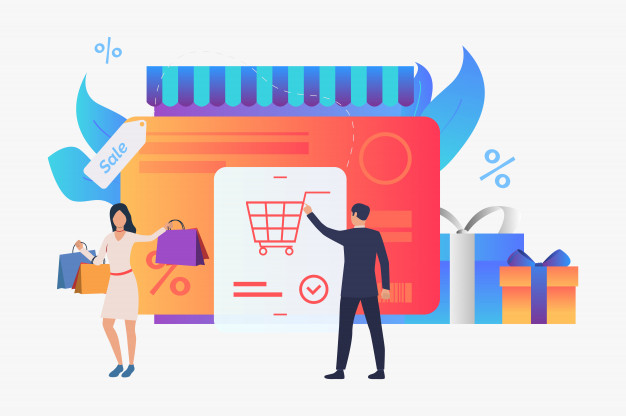 The other critical aspect of your perfect eCommerce store is giving equal attention to local and global issues to ensure a well-rounded customer experience. This can be achieved by catering users from different locations with different versions of your website using a geo-locator for scanning user location from his IP address. This touch of personalisation is what makes a huge difference to your eCommerce business.
Last but not the least, offering several payment options also acts as a gateway to global commerce. The payment methods that you offer must differ depending upon the country and the trend there. The check out process must be a smooth sail for the users else you'll lag behind in this eCommerce race. Also, make sure you list your products with the price tags in the local currencies. 
Let Digital Marketing do the work
Apart from your eCommerce store development approach, your digital marketing strategy is where the essence of making your eCommerce store shine on the global stage lies. Your digital marketing must differ from region to region. The 'one for all' strategy doesn't work in the industry anywhere. You have to personalise everything as the culture of the region you are targeting. Use of native languages is one fine example of it. Also, it's important to be aware of global advertising regulations as different countries may have stricter product requirements.
Bottom Line
Here's a simple fact: When you've peaked in your home market, the natural progression is to expand internationally. Though this is obviously a difficult challenge altogether, if you've planned things well, you will surely make it. Before you get the ball rolling make sure you've a blueprint of your journey ahead. Localise your marketing efforts for all your new markets, and remember that different markets need different promotions and messages.