A Parental Take on Website Development
Ever imagined what you do when your child is hungry. You need to calm him, feed him, entertain him and satisfy him; hysterical isn't it – I being a parent was overwrought while writing this and the field I work in I could literally derive an analogy between a hungry child and a user of a business website.
He is hungry; ooh!! he is needy, He is impatient; yes!! he wants it quick, He wants it easy; right!! he wants it relevant. When a user comes to your website looking for a Product or a service he is certainly wanting a content which is relevant and pleases him with the ease of exploration.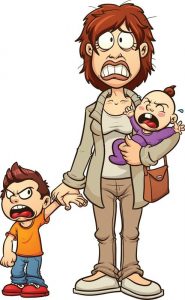 In today's world we have technology growing faster than ever and thus is competition. A website with excellent response time converts more visitors to customers and boosts search engine rankings. We have countless options to build your eCommerce website – Magento, WordPress/Woocommerce, Shopify, BigCommerce, Open Cart, Custom PHP Solutions, etc. But I am more keen on particularly discussing Magento as an Online business platform – It is made to shop and what if it's slow. Oh my!!
Magento 2 is a new generation eCommerce innovation with great features and tightly knit PHP coding. If you already own a Magento store it is easier to evaluate the performance of the store through various mechanisms. If you have a Magento 1 store, it's time to migrate from Magento 1.9 because Magento 1.9 support would officially be discontinued by June 2020. There are some other reasons why your Magento Store might be slow : 
♣ Old plane flying through storms: Your store is still running on an older version of Magento.
♣ Too many cooks spoil the broth: Too many unused extensions on the website.
♣ Brevity is the soul of wit: CSS/JS is not minified – heavy images used on the website.
♣ Trying to feed the planet: Magento runs of EAV(Entity Attribute Values) database model that means Magento has multiple tables for one entity and fetching data from multiple tables for one record.
♣ Too late too little: The server response times are more, it really slows down the website loading.
♣ Holding your breath: Doing a lot of customization, results in recursive rendering in the system adding to greater response times.
To read about Optimization of a Magento Store: Click Here
Do you know: Magento was originally owned by eBay, then by Permira and now by Adobe
What do we do?
Update :- ensure you have the latest Magento version installed. New releases come with better functionality, fixed bugs, and, most importantly, performance improvements.
Getaway with Extensions – 3rd party extensions you have installed on your Magento 2 store to provide better features on the website for the best user experience.
CSS/JS Minification: – CSS & JS files are merged so that there are less server requests to be made and magnification compresses them to reduce the size of all the files which boosts the loading speed of your website and significantly less time to load the images that are compressed.
Curtail Customization – Do not customize too many components, if you still want a customized store, go with WordPress or a Custom PHP solution.
Cache is on: – Page caching is a great method of decreasing the number of database operations required for each page request and so improve the website loading speed.
Improve server response: To improve the server response times make sure – Varnish install, Redis Install, OpCache if required, Database Optimization.
Boost your sales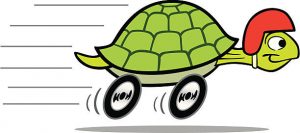 One Step Checkout – Accelerate your sales by installing one step checkout on your Magento Store
Promote Products through Homepage:- Add popular or new products on the homepage
Offer Free Shipping- Shipping is one of the essential components that have a significant impact on your sales.
Multiple Payment Options – Add a spread of multiple payment options – mostly used ones are: Paypal, Stripe, Worldpay, Authorize.net
Support  – Add chat or support to your online store, gives customer confidence falling back on support's shoulders