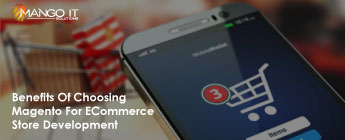 Benefits Of Choosing Magento For eCommerce Store Development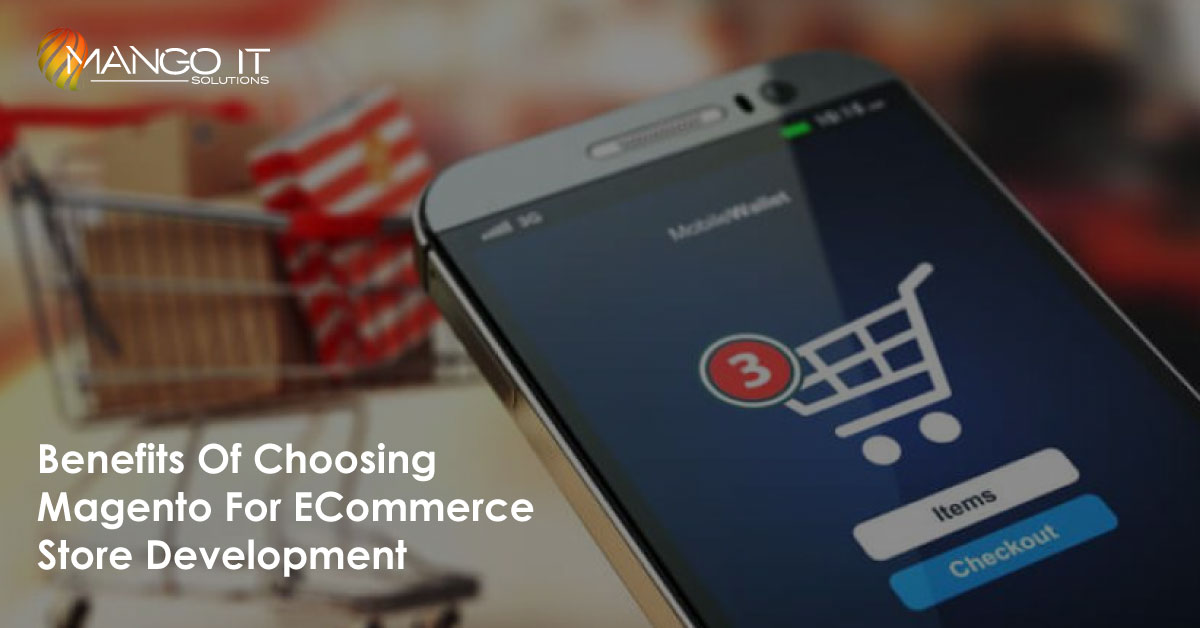 eCommerce has entirely changed the business scenario, with sellers showcasing their products online stores. As a result, there is a need to develop e-commerce stores that reflect a perfect blend between aesthetics and functionality. Woo-Commerce, PrestaShop, Open Cart, and BigCommerce are some of the popular e-commerce platforms. Besides these, Magento is a preferred choice for the sellers who want quality and efficiency along with simplicity and rich features.

Why Magento?
Magento is great for the stores that sell goods or services with minimal configuration. More than 10,0000 active websites in the United States alone that use this platform. It is just second in line with WooCommerce, verified by Builtwith, a famous website that showcases e-commerce website trends. Almost 60% of online buyers use mobile phones to place their orders via mobile and considering the modularity Magento offers, you as an online store owner cannot deny the power of Magento for eCommerce websites.
Irresistible Advantages of Magento for creating an online store for your business?
open source refers to any program whose source code is made available for use or modification as users or other developers. Open source is usually developed as a public collaboration and made freely available.In Magento, there are many CSS customization options ready to use for web design, letting your developers to convert your storefront one of its kind. Our Magento development team provides excellent support and has one of the strongest communities to answer any curious questions.
Optimization in Magento is almost effortless through easy integration with different ready to use extensions. Gives a savvy experience in handling page traffic issues, indexing of the landing pages, and website specifically with Magento SEO. Big benefits lesser complexities!!
There are different editions of Magento available in the Market today, suited to your business needs and pocket : 
Magento Open Source is also known as Community Edition
Magento Commerce an eCommerce platform as a service.
Magento Commerce(On-Premises) also known as Enterprise Edition
Read more to know, which editions suits your needs: Read More
Better User Experience, Faster Performance, and Custom Integrations
Magento is a  heavy-duty platform allowing lighter load times down, even when you're dealing with a massive influx of customers. With its ease of configuration, it gives immense power to a Business owner to manage products, customers, orders, reviews. Magento allows 3rd party integrations portraying the most crucial benefits of the Magento eCommerce platform that makes it the utmost choice.
Higher Scalability at a nominal cost
Customization is a vital part of the Magento eCommerce platform. Because it is a PHP-based solution it provides an extended hand to the developers to scale the websites as per needs and take them to the highest level for their clients. Magento Open source is free of cost and also the most secure one because it keeps the confidential data of your E-commerce shopping safe in your own marked system.
Quick Tip: Do you know, Magento gives flexibility to users to pay through Purchase orders, apart from paying through Cash on Delivery, Bank Transfer Payment, Check /Money Order, Authorize.net and with a couple of free extensions enables to pay through PCI Compliant Paypal or Stripe process. Loving it already right?