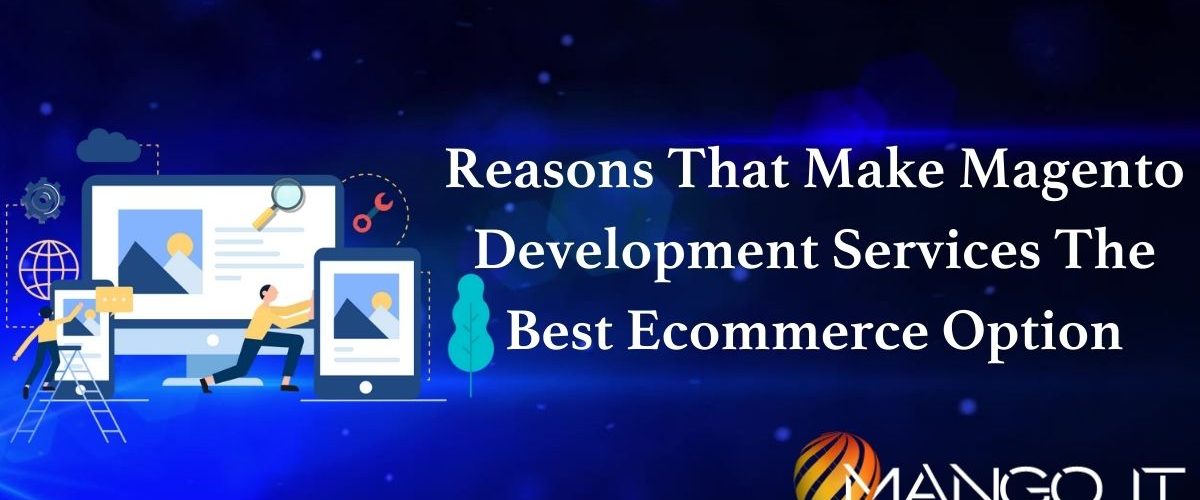 Reasons That Make Magento Development Services – The Best Ecommerce Option
Magento is a popular CMS system that is one of the most effective and appealing e-commerce solutions on the market. Magento has been named the number one provider in the B2B 300, the Internet Retailer Top 1000, and the Top 500 Guides for Europe and Latin America for the past four years. Magento frameworks are extremely flexible, scalable, and simple to use. Magento Development services allow a developer to add nearly anything to a site and personalize it to the client's specifications. Magento has a large global network of solution and technology partners, as well as a vibrant global developer community. Some of the most compelling reasons that make Magento development services the best eCommerce option are outlined below.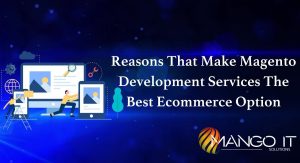 Why is Magento Development services the best eCommerce option?
Open-Source Platform:
The fact that Magento development services for ecommerce is open source is one of the reasons why it is so popular among developers. It means that everyone who understands Magento website building can benefit from it.
Magento Community Edition (CE) is a free version of Magento. Any version of Magento CE can be readily installed and used. If you are a Magento specialist, you may design or install Magento modules to improve the efficiency of your Magento online store and to market your ecommerce website with new features and functionalities.
The Magento Connect/Marketplace has a large library of modules. These plugins can help you improve your game as a Magento website developer while also tracking your success.
Supporting Multiple Stores
More and more businesses are opening more than one shop in different places to meet customer needs. Several of these brands are run by the same company, the majority of these websites are controlled independently. It's difficult enough to keep track of all those domains, update content, and drive traffic, let alone manage each eCommerce business. You should be able to manage all of your stores using your eCommerce platform.
By integrating all of your sites under one admin panel, Magento development services makes it easier to manage each sub-business. Once configured, Magento development makes adding and editing new stores a breeze. Furthermore, Magento allows you to implement dynamic search, which includes auto-suggested phrases and filterable tags for a superior user experience across all of your businesses. 
All year long, Magento as a platform receives essential updates in terms of security, stability, and support. The active community and developers contribute to the platform's improvement for a better user experience, ensuring that Magento meets the highest ecommerce standards. This is reflected in the platform, which makes it easier, faster, and more smooth to use as an ecommerce platform with which you are always protected.
Multitasking
We all enjoy multitasking, and Magento is no exception. The nicest part about Magento development services for ecommerce is that it allows you to execute numerous jobs at once, allowing you to focus on other critical duties while monitoring the operation of your Magento website. Everything boils down to the fact that Magento saves you time.
Merchants and developers can also use the CMS's single and user-friendly admin panel to handle all of their merchandise, billings, and customer information.
SEO friendly
Magento SEO is a content management system that is SEO friendly. It has a number of SEO functions, such as:
URLs that are searchable

Sitemaps

Navigation with layers

Product Name

Keywords

Meta descriptions

Descriptions of Metadata
Magento ecommerce is up to date with the current SEO ranking variables in terms of SEO. It has SEO-friendly URL format and meta-implementation options. Magento also includes traffic analytics. This is one of Magento's most noticeable characteristics.
With over 11 years of Magento experience and hundreds of large and small projects under our belts, we're confident that Magento is the ideal eCommerce solution for any business of any size.
Platform with a lot of flexibility
It's all about first impressions. Buyers will not trust eCommerce sites that are not appealing. However, most content management and eCommerce solutions do not provide an engaging or appealing experience. Your eCommerce website should be a reflection of your brand, conveying trust in your products and business practices.
You'll need an eCommerce platform that can be customized to meet your brand's appearance and functionality. Magento development services are unusual in that they can be completely customized with the assistance of a development firm. Developers with the right expertise can make your product, shopping cart, and checkout pages stand out. Hiring Magento development consultants is a great way to create something truly unique.
Mobile-friendly experience
The online world is dominated by mobile devices .If you want your online business to succeed, focus on mobile-savvy customers. This is why Magento development services for ecommerce are mobile-friendly.
To improve the mobile shopping experience, the Magento platform supports HTML5. It also allows you to change the image size and supports video.
You may personalize anything on a Magento eCommerce website. All you get is an outstanding mobile shopping experience with the built-in drag and drop feature.
Conclusion
This leads us to the conclusion of this article. The top reasons why Magento development service is the finest choice for your ecommerce website are discussed in this blog. Magento ticks all the boxes that make up the list of necessities for an active, successful, and sustainable ecommerce website, from community to exceptional service; from multitasking to flexibility.