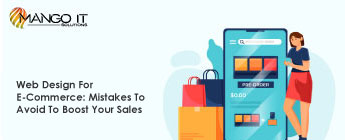 Web Design for E-commerce: Mistakes to Avoid to boost your sales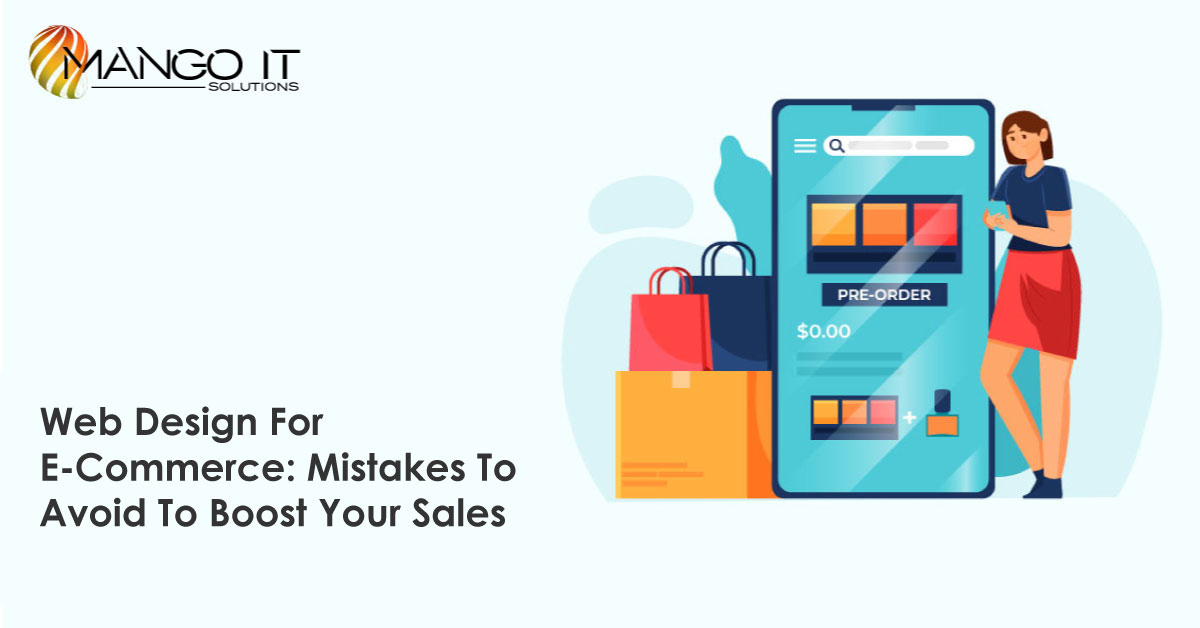 While e-commerce stores are increasingly becoming the face of businesses irrespective of size and niche, not all e-commerce stores are equally successful. A website of any shape or size and design plays a pivotal role in deciding its fate. The primary purpose of every e-commerce website is to sell. This includes attracting large numbers of visitors, convincing them to buy, and retaining first time buyers as future customers. Сompanies are spending huge amounts of money, time, and efforts to drive traffic to their online stores but they are losing customers due to web design defects, which is extremely painful.
However, we have condensed the most common designing problems that you need to avoid at all costs, If you're planning to run an online store.  
 1. Wrong Layout, Imagery and Visual Style
Having an unattractive layout will make your visuals and images go down to waste, therefore from welcome screens to product display and shopping cart to checkout, you need to have a website having excellent layout and visual style. Not including high-quality photos is one of the biggest eCommerce design mistakes to watch out for.
2. Slow loading page
Approximately 53% of mobile users abandon a website if it takes more than three seconds to load.  Anything more than that is a time waste. The most dominating factor is the website design, make sure your web pages load much quickly as possible. Ideally, the average time for a website to load a page is 3 seconds.
3. Complex Navigation
Especially for eCommerce, you will have a better chance to gain user trust, if every page has an easy to understand navigational page . If your online store offers a wide range of products, a prominent search box is necessary also anything that is clickable on your site should be big enough to be tapped on a smartphone or other mobile devices and at last make sure customers can find the products they are looking for with minimal effort.
4. Utilizing the wrong theme or plugins
Don't make the mistake of choosing a theme entirely based on its looks because they are quite a powerhouse of the useless element which will affect your website performance and design correctness. first list out all the features that are important to your store showcasing all your web store buttons and layout options. After that, it's totally up to you whether to go with a ready-made theme or to opt for a basic theme, or even code your theme right from scratch.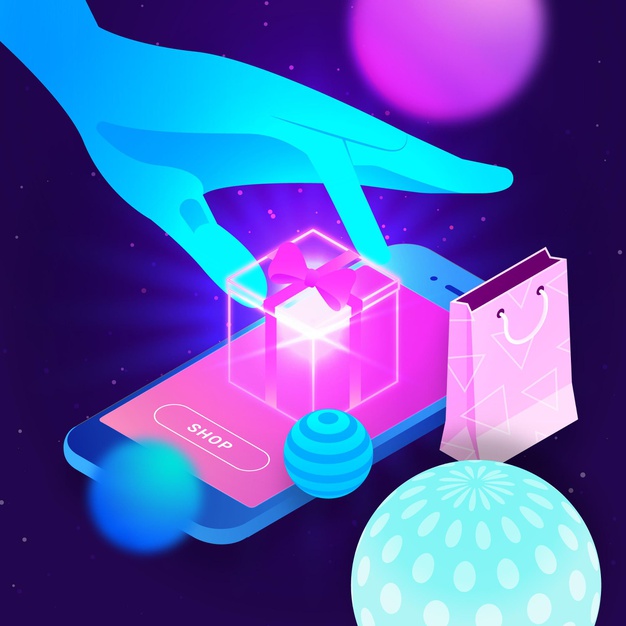 5. Not making your store compatible with all devices
Did you know the fact that 60% of searches are initiated on mobile devices? That's why there is really a need for your e-commerce site to be mobile-friendly. Otherwise, you'll run the risk of losing a significant number of your customers. 
6. Complex and Effort-consuming Checkout
An important rule to remember for any eCommerce website is to make your Checkout page as seamless as possible. make sure the checkout process remains simple and once a visitor has chosen your products then it takes not more than one or two steps for completing a purchase.
7. Insufficient and Imperfect Product Description
One of the biggest mistakes eCommerce store owners make is to copy and paste default product descriptions from the manufacturers.Most customers take the final call on buying a product after reading the product description and seeing the product images in detail.
For example if you were to sell clothing items, then apart from price, you should add a small description like:
What material is used to make the product

Availability of colors and sizes

When can you wear this product? and more.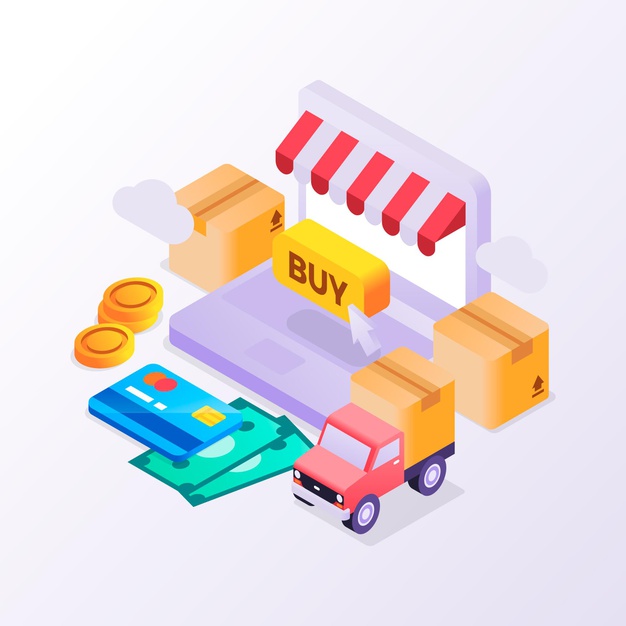 8. Poor Search, Sort, or Filter Options
An ecommerce website dealing in more than one business domains such as electronics, furniture and so on, should make sure that the site has excellent navigation capabilities and a very good multiple sort or filtering option so that the users can narrow their choice as per their preferences. A search option can help too.