Social Media Marketing for Small Business – 4 Significant Benefits You Should Know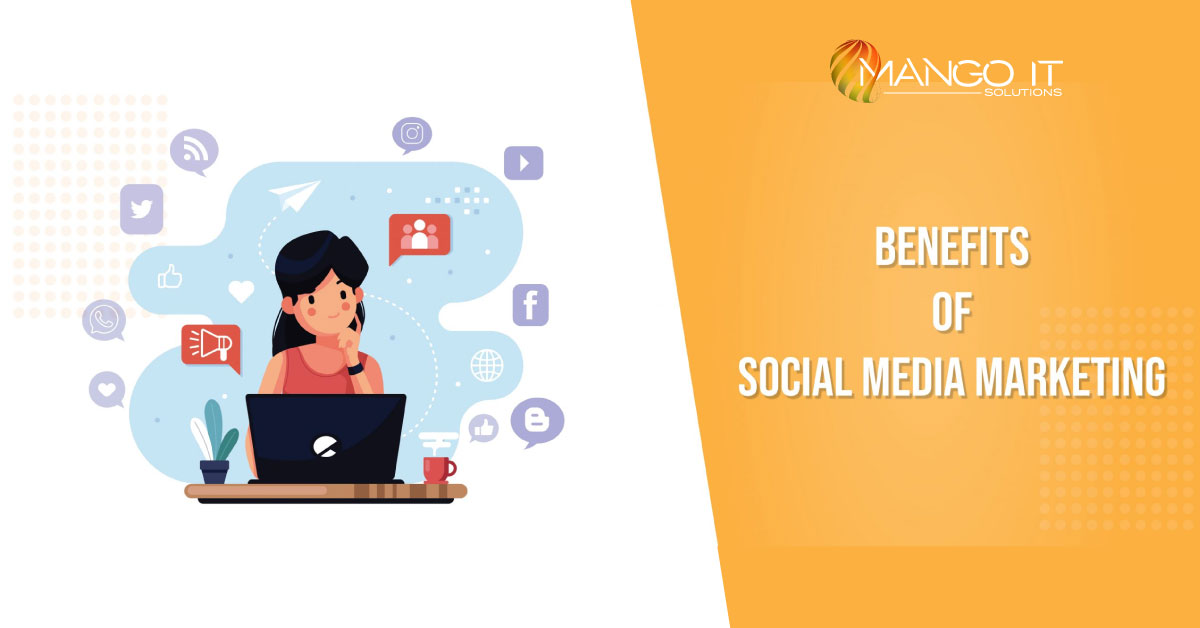 It is a straightforward fact nowadays: Every business needs a social media presence. Social media is short-period attention-span marketing. It is convenient for today's people's attention period. If you're a business owner, you would understand that you have a few seconds to grab someone's attention on social media.
Therefore we took out the significant benefits of Social Media Marketing, every small business should know about it!
It doesn't matter if you are running a small shop or a Multi-National Company. Social media marketing should be an essential part of your business marketing strategy. These platforms help you to connect with your customers, boost your leads and sales, and increase awareness about your brand. More than 3 billion people are using social media every month around the world.
You don't need to know every aspect of social media marketing or does not require several followers initially. You can get started immediately and can even learn the process by yourself.
To further reiterate why social media marketing is so crucial for your business and investing in social media marketing is a wise business move take a look at these points:-
Building Brand Awareness

If people don't know which type of business you are in, they can't become your customers. Here, Social media marketing plays a role in boosting your brand's visibility amongst the viewers and convert them into potential customers.
Social Media Marketing helps you to reach a wide range of audiences by taking a minimum amount of time and effort; also, it's free to create a business profile on all the major social networking sites.
Find out what you want to take out of social media, and for that, you need to develop a social media marketing strategy. Whether you want new customers to discover your services, or you hope to bring more local shoppers into your stores. By making the strategies accordingly and keeping it specific, you can determine which social media channels and strategies fit best for your business.
Less expensive and cost-effective advertising

Social profiles are free to signup. So you can build an audience base with a free profile. However, you can use some advertising features like Facebook, Instagram, and Linkedin advertising so you can pay to promote one or two posts instantly.
You can target people to show advertisements within a certain radius of your business, which means you don't end up paying for advertising outside of your local customer base. But it is not mandatory to run ads on social media.
That is why social media marketing is essential for any business. They allow you the flexibility to pay as much or as little as you like to spend while enabling you to have all the functions of a business page for free.
To start advertising on major social platforms like Facebook, Instagram, Linkedin, etc., set a budget and choose your audience in a specific region. Instead of compensating thousands of dollars on social media marketing to reach nationally, small or medium-level businesses only need to focus on their local audience.
Social media is a great advertising tool for every business without even paying for any extra feature you can build your brand, just by applying strategies on it. You can update your followers for promotions, new products, sales, or even only industry-related information. Posting photos related to your business also helps customers see what you offer.
Shows Authenticity

While social media channels offer marketers and business owners endless opportunities to reach new and existing customers, there are some places for users, that are dominated by influencers, sponsored content, fake followers, fake news and fake likes. So customers are losing faith in brands and started switching off.
People are increasingly looking for content from sources that they can trust. Moreover, they also aren't interested in businesses that usually publish corporate-style posts, So Instead of the underlying corporate style posts, let your brand's personality shine in everything you share on social media. How does your brand sound? How does it represent and who you are?
You need to practice getting your tone right, whether it's casual, formal, funny, or friendly. Be genuine to who you are or not who you think you should be. Customers want to see real people behind your social profiles.
Personalized attention

Small businesses are more about personalization or less about globalization. For some people, shopping at small businesses provide them with a pleasant buying experience. According to a survey, it is found that 53% of consumers want to buy from small businesses and markets because they like the service they receive personally.
Personalized attention is not just applied to customers who are at your business location physically, but on social media, small businesses can give more than pre-written responses to customers.
A big Industry or corporation that sells across the nation doesn't have time to give a personalized response to each customer, on the other hand, A small business can write a genuine reaction by directly addressing the customer's need. This personalized connection between consumers and brands gives small businesses social media marketing advantage.