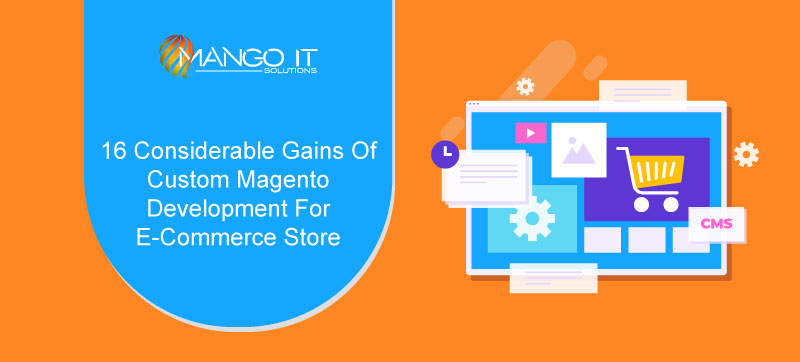 16 Considerable Gains Of Custom Magento Development For E-commerce Store
Online shopping has gained significant momentum in recent years, and people are now more enthusiastic about launching new eCommerce ventures. With continuous evolution emerged the need for an eCommerce website development platform. There are many options available to build an eCommerce solution. Still, in no time, Magento development has become the most popular choice for business owners. It comes with tons of unique features for creating a full eCommerce site.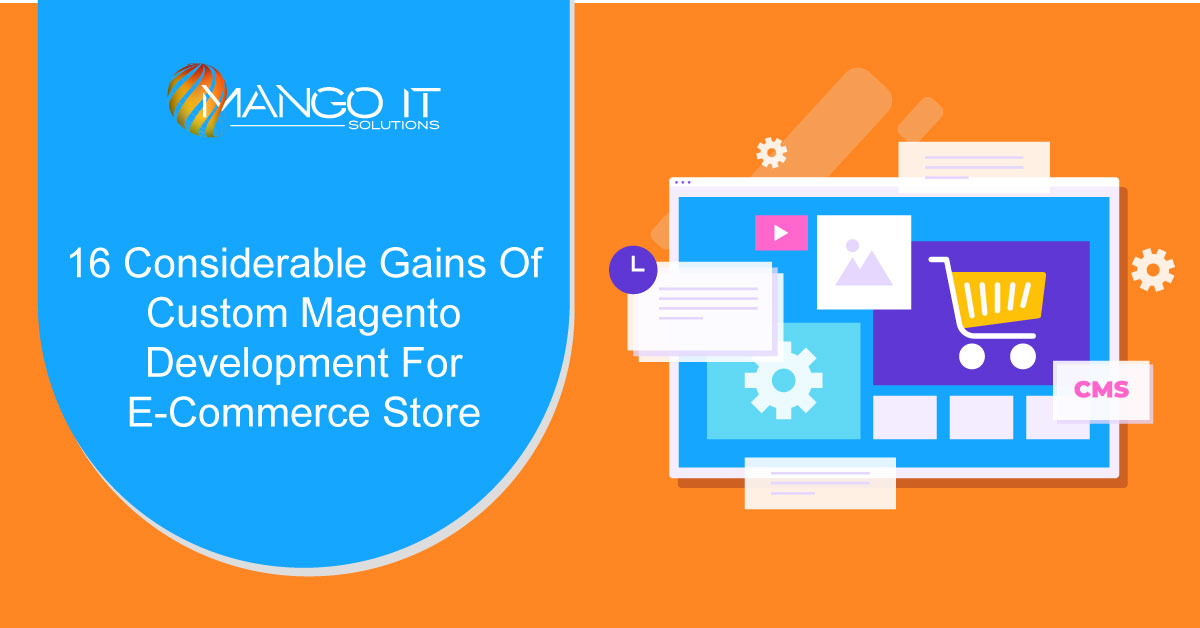 Benefits of Custom Magento eCommerce Website Development-
Custom Magento development has several advantages that make it dominant over other eCommerce platforms. The prime 16 strengths of Magento eCommerce website development are listed below:
Open-Source: 
Magento is an open-source eCommerce platform, which means it is entirely free of cost and flexible. It helps users to save time and money. Magento Development Company makes it easy for the developer to create a custom eCommerce website by integrating special features as per various business requirements. Magento development comes with plenty of unique extensions that make it the most preferred eCommerce platform today.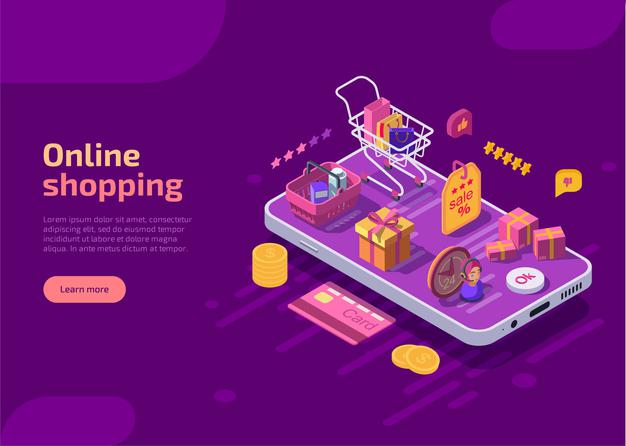 Grand Scalability:
Custom Magento solution provides users with fantastic opportunities to scale their business the desired way. Online retailers usually start their online venture with basic eCommerce features. As their business grows with time, they can switch to a more sophisticated version of Magento development and boost their site's performance.
SEO-Cordial:
 Online business has always preferred a platform that enables a high level of search engine optimization. Search engine optimization influences the number of hits for eCommerce sites. Custom Magento development provides advanced SEO solutions for eCommerce websites using which the target audience can locate their products quickly. It optimizes product pages and description and generates SEO friendly URLs and meta-implementation. Magento development creates mobile responsive websites, which makes them compatible with all browsers and screen sizes.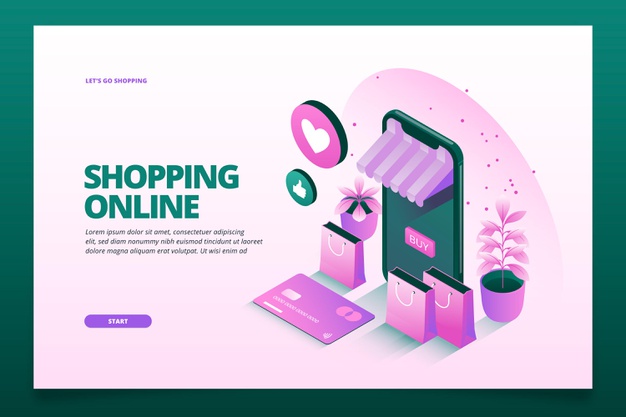 Customizable:
Magento development provides a high level of customization to create unique eCommerce sites. From page appearance and organization to product features, everything on the eCommerce site can be custom made as per the business requirement. Custom Magento development allows choosing payment, shipment, and language options to accommodate varied customers. Unlimited customization options make online shopping a unique experience for customers.
More flying Page Loading:
Magento loads pages with remarkable speed. It allows the web page to load faster even when the influx of customers is enormous. A fast loading website is crucial in today's competitive world. One key reason for customers to switch to another online store is the slow web page loading speed. Using Magento development for the eCommerce website optimizes page load time and query processing time, increasing sales and conversion rates.
Tractable Hosting Options:
Magento development gives the freedom to select the preferred hosting solution provider. Magento allows an eCommerce store to freely stay with any hosting server of their choice and configure the hosting environment as per the business requirements.
Multiple-Website Alternatives:
One of the key features of Magento is that it allows business owners to host multiple websites and storefronts on a single admin panel. By increasing the number of sales channels, profits can be improved effectively. Additionally, all the eCommerce websites run over Magento can be managed in a single dashboard.
Magento also allows users to open multiple eCommerce stores that utilize numerous forms of currency and numerous languages. This makes Magento development a hassle-free option to use for a comprehensive multi-store eCommerce strategy.
Smooth Integration with Third-Party Software:
One of the most crucial benefits of Magento is enabling third-party integrations. This gives the eCommerce store many options for customization. Custom Magneto development allows easy integration with marketing software, other web applications, and payment gateways like PayPal, eBay, Amazon, etc. Most of the Google services like Google Analytics and Google Checkout can be integrated with the eCommerce site effortlessly.
Secured eCommerce Website:
Magento has a very reliable and advanced security system. In today's time, data protection is an essential feature that every eCommerce store must-have. Custom Magento development ensures that the eCommerce site is entirely safe and secure and there are no unwanted breaches. Magento comes with multi-level security permissions to manage internal access effectively. Moreover, Magento development has CAPTCHA and PCI Data Security for adequate protection.
Sound Reporting:
Magento development comes with an adequate report system that helps get detailed reports on website performance, marketing, customer, product, sales, invoice, tax, and accounting. These reports are helpful to get an insight into business growth and building strategies to increase sales and conversion rate for the eCommerce store.
Constructed for Marketing:
Any web-based platform can never be complete until it has a powerful marketing and promotion system. Magento e-commerce website provides a massive list of useful tools to promote business and sales. Tools like Coupons, Private Sales, Catalog Pricing, Multi-Tier pricing entice users to buy more products and generate revenue. With custom Magento development, it is easy to target customers based on their cart and purchase history, plus provide personalized, relevant content. Besides, you can display some related products as recommendations to enhance cross-selling and up-selling.
Remarkable Features:
Magentures in the industry. It functionalities like the product to allows the most fantastic eCommerce few personalizations, multiple eCommerce store management, easy and fast checkout, product reviews, inventory management, add-ons for future upgrades, and easy CMS management. Magento development undoubtedly creates a solid foundation to deliver great experience and satisfaction to users.
Light Coding for Developers:
Magneto provides a professional and efficient eCommerce solution. Magento development is convenient as it allows the developers to update the website, add new products to the site, setting up filters, and link pages to the sub or main navigation with ease.
Simultaneously, it is simple to use even for the eCommerce store owners/ administrators who do not come from a technical background and lack programming skills and expertise. Magento Development Company offers reliable help to manage the Magento eCommerce site in case of any issues.
Accomplished:
Irrespective of the budget, Magento is for all business owners. It can handle a massive volume of customers very efficiently. Magento is available in 3 editions:
Community Edition (open source)

Enterprise Edition

Magento Go (hosted solution)
The Magento developers can choose the right edition of Magento to download as per their requirements. For example, Magento Go is suitable for small businesses. Magento Enterprise is a perfect match for medium and large eCommerce stores. Magneto development enables them to take control of the interfaces and processing capabilities of the eCommerce solution.
User-Favourable:
It is incredibly straightforward to add and update the product information and other content on the eCommerce website with Magento development. Magento solution comes with easy Navigation on the site; hence users save a lot of time.
Bulky Magento Community:
Magneto platform is open-source; hence it has a large community of eCommerce developers, bloggers, designers, etc., all around the world. These members interact with each other and often help if they face any issues. Magento development is a well-known CMS, so it is easy to seek help from developers and SEOs with the necessary skills. Magento is a safe and fast platform and is updated regularly to fulfil the requirements of users.
Concluding Thoughts-
Magento is a superb e-commerce platform and provides incredible features to its users. It is powerful, flexible, and customizable. Magento development comes with unlimited advantages like seamless product management, SEO, scalability that takes care of almost all business preferences. Choosing Custom Magento development ensures a secure shopping experience and incredible page loading speed, which boosts sales and makes it ideal to use for business growth.